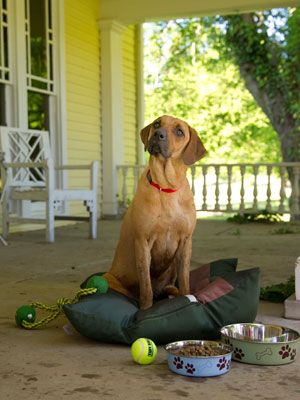 3 Things to Consider When Buying a Dog House
Man's best friend, whether he spends most of his time indoors or outdoors, needs a space to call his own. A quality dog house can provide protection from rain, snow, excessive heat and cold. Domestic dogs descended from wolves, and wolves take shelter, rest and raise their puppies in dens. A den-like shelter provides your dog with a sense of security. The following tips can help when choosing an outdoor dog house for your furry family member:
Size
Dog houses vary greatly by size, and there are many schools of thought on how much space a dog actually needs to feel comfortable. Dogs tend to sleep or lay curled up when it is cold and fully stretched out when it is hot. Choose a dog house that has enough room for your pet to turn around completely and lie down fully stretched out. The dog house should be high enough for your dog to stand with his head fully raised. Dogs feel safe and secure in small spaces. Choosing a house that is too large defeats that purpose and is much harder to keep warm in the winter.
Lift
Your pet's wood dog house should have a floor that is raised a few inches above the ground to create "dead air space." This space provides extra insulation, prevents floor rotting and reduces the risk of flea infestations from flea eggs in the soil. Choose a dog house that has extended corner posts to achieve this elevation or place a few bricks under each corner to create distance from the ground. Choose designs that use cedar or redwood to cut down on floor rotting. Pressure-treated lumber should only be used as an exterior floor base so as not to come in direct contact with your dog.
Materials
Determine the right material for your dog house based on the year-round temperatures where you live. Wooden houses are more breathable than plastic and are the better choice for extremely hot climates, while plastic igloo-style dog houses are more appropriate for colder climates. No matter the material, dog houses need adequate ventilation. A few quarter-sized air holes near the top of the house are sufficient to provide proper air flow. Choose dog houses that have a removable or hinged roof for easy cleaning and proper maintenance.
Your dog will very likely love a house with a covered porch area. Porches provide extra shade during summer and keep out rain and snow in winter. Tractor Supply has a variety of wood, plastic, igloo and insulated dog houses and crates to keep your pet feeling safe and snug in any weather.