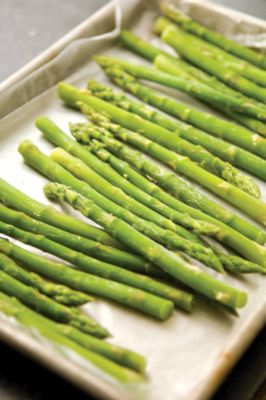 Freeze Drying Food
The process of freeze drying foods dates back to the 15th century, when the Inca Indians stored their crops in the mountains. Cold mountain temperatures froze the food, and over time the moisture evaporated in the low air pressure. Relieved of its moisture content, fruits, vegetables and meats were well-preserved and ready to cook or eat. More modern freeze drying techniques became popular out of necessity during World War II, when blood for the wounded was freeze-dried in the United States and then transported to Europe for soldiers and civilians in need. Freeze drying remains a popular way to store and preserve food, especially for those who prepare for natural or other types of widespread disasters. Commonly known as "preppers," these individuals take emergency preparedness seriously, and freeze-dried foods are one of the staples found in a prepper's arsenal of supplies.
Why Freeze Dry?
Space is always an issue when it comes to emergency preparedness. Finding enough room for an appropriate supply of food and water for each individual in the home requires careful planning. Freeze-dried foods take up much less space than regular food items and require no refrigeration. Freeze dried foods are also nutritionally sound and provide the right amounts of carbohydrates and protein to satisfy hunger and produce needed energy. Freeze-dried or dehydrated foods have up to a 25-year shelf life, which means they last longer than canning or preserving. And unlike preserving or freezing, freeze drying causes no damage to the actual food item and the food retains its natural color and taste. Simply add water and you'll have fully reconstituted fruits, vegetables and meats in a short amount of time. Freeze drying also preserves the nutritional value of foods, since the food doesn't go through a cooking process that would break down vitamins and minerals. Freeze drying food also cuts down on food waste because it eliminates food spoilage. The average American family throws away 40 percent of the food they buy each year due to spoilage. Freeze drying fruit and veggies until you are ready to eat them reduces the amount of food that lands in the compost bin, garbage disposal or trash can.
How to Freeze Dry
Freeze drying food is a three-step process beginning with freezing the food. The process can be done in a home freezer or in an actual food dryer and includes the following steps:
Deep Freeze Method
Cut food to be dried into small pieces. The less surface area the better.
Place the food on a perforated tray to allow air to circulate.
Shut the freezer and leave for several hours.
Once the food is frozen, the sublimation process (water evaporation) begins. Leave the food on the trays for one to several weeks.
Test to see that the food is properly dried by removing one piece and letting it melt. If the food turns black as it melts, it is not completely dry and needs to be left longer. When the food is completely dry, it should retain its natural color when it melts.
Freeze-Dryer Method
Place food in freeze dryer. After the food freezes, the freeze dryer will increase to a temperature that allows the water to evaporate.
Once the food is fully dry, seal it in airtight packaging with an oxygen absorber to prevent any additional moisture from forming and causing spoilage.
With either method, the secret to freeze-dried foods is the transformation of water crystals from a solid to a gas. This is called sublimation. When you are ready to use the food, simply open the package and add warm water until it reaches its original consistency.
Emergency Preparedness
In the event of an emergency, the Federal Emergency Management Agency (FEMA) recommends storing enough food and water to last each member of the family two weeks. Take into consideration the size and calorie needs of each family member and plan accordingly. FEMA offers the following guide to help you choose emergency foods wisely:
Select foods that require no refrigeration, preparation or cooking, and little or no water.
Pack a manual can opener and eating utensils.
Avoid salty foods, as they will make you thirsty.
Choose foods your family will eat.
Some good emergency foods to store include:
Ready-to-eat canned meats, fruits and vegetables
Protein or fruit bars
Dry cereal or granola
Peanut butter
Dried fruit
Nuts
Crackers
Canned juices
Non-perishable pasteurized milk
High-energy foods
Vitamins
Food for infants
Comfort/stress foods