More Than Just Workwear
You Need Toughwear
Tough enough to hold up to whatever the job throws your way, no matter the conditions. Rough weather, long days, on dirty jobs - you work. Because your work is our work, Ridgecut is built for comfort to meet any challenge with every stitch. SATISFACTION GUARANTEED.
Exclusively at Tractor Supply.

Function
In all the details. From secured pockets and articulated knees, to protection from water, stains and sweat, we've got you covered down to the very last seam.

Comfort
Built to match your everyday reach, swing, step and stretch, we're made for movement. With natural fibers for breathability or synthetic fibers to stay dry, relax into long-wearing comfort where you need it.

Durability
With anti-abrasion finishes, triple-stitched seams and virtually unbreakable zippers & buttons, we're built to withstand your toughest wear-and-tear.
Men's & Women's
Outerwear
Introducing Outerwear that gets the job done regardless of weather.
All insulated and treated with Max Repellent™ water-and-stain shield technology.
Odor, Stain, & Moisture Resistant

Treated with Max Repellent™ water-and-stain shield, Ridgecut workwear is engineered with technology built to take on the toughest elements. No matter the conditions - rain, snow, mud or sweat - harsh weather won't get in the way with Ridgecut.
Hats, Gloves, &
Accessories
Our accessories are no exception. Get ahead with breathable hats that flex to fit or insulate to warm. For the toughest hands-on jobs, reach for gloves that minimize bulk while maximizing protection - designed with no-slip grip, engineered fit, reinforced knuckles and insulated warmth.
Now Available
Men's & Women's
Outerwear
Introducing workwear that gets the job done in every season, regardless of weather. Treated with Max Repellent™ water-and-stain shield technology, Ridgecut workwear is built to take on the toughest elements. In every moment on any job, trust Ridgecut.
Workwear As Tough As You Are
Ridgecut In Action
#RidgecutTough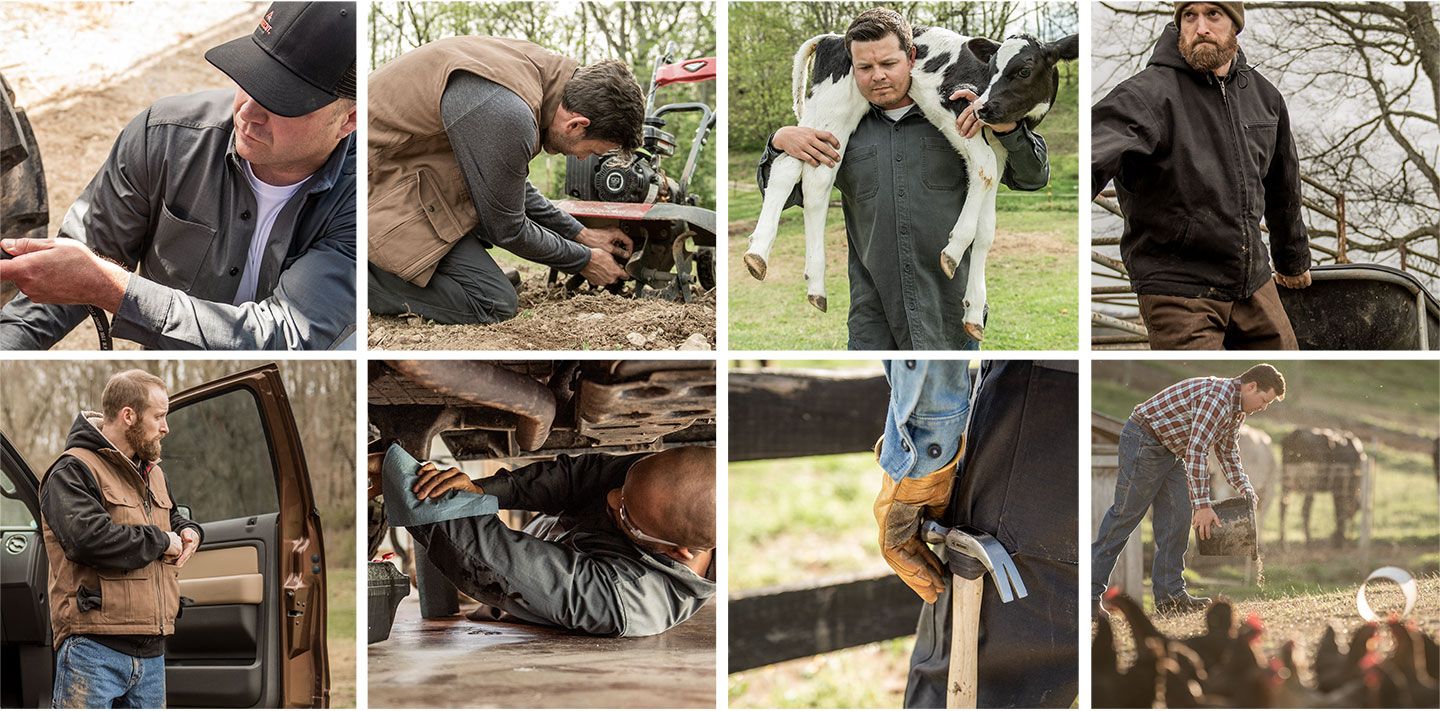 Page Not Found
The page you are looking for is no longer available or has moved - please search for your item again using the search bar or navigation. For further assistance, please contact Customer Solutions at 1-877-718-6750 or customersolutions@tractorsupply.com.