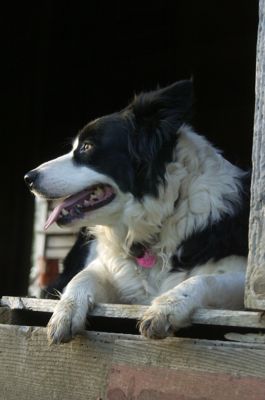 Pet Adoption Checklist
Bringing home a pet from the shelter can be one of the greatest moments in a person's life. But getting home and realizing you don't have the supplies you need to take care of your new pet can quickly turn that happy moment into a disaster. Buying everything you need before you pick up your furry family member is the best way to begin your new relationship. The following items are must-haves when preparing to add a pet to your family.
Dogs
Most dogs do well on dry dog food, and that includes puppies. Choose dry dog food based on your new dog's age and stage in life. Senior dogs might appreciate a combination of wet and dry food since they may or may not have all of their adult teeth. The wet food softens the dry and makes it easier to eat. Dogs need a supply of fresh water at all times, so be sure and pick up a water bowl along with a food bowl. Keeping your dog under control and secure is important from the moment you pick it up from the shelter. Having a collar and leash ready for your dog and using it as you leave the shelter to establish your place as the leader of the pack right away.
Crating is one of the easiest ways to deal with potty training a puppy. Dogs do not like to soil their sleeping area, and crating inside the house sets clear boundaries about where to potty and where not to potty. Crating is also a nice way to give puppies a safe place for time out when they aren't being played with. Crating also cuts down on negative behaviors, since no matter how hard you try you can't watch your puppy every moment. And when puppies aren't supervised they are prone to get into trouble. For older dogs, crates provide a safe and quiet place where they can go when they want to feel cozy or spend time alone. Choose a crate for your puppy that has two sections with an adjustable divider. That way you can increase the size of your puppy's sleeping area as potty-training progresses. Choose a crate for your adult dog that has enough room for him to turn completely around, lay stretched out and sit without bumping the top of his head.
No matter how diligent you are with potty training and crating, puppies and even older dogs make messes. Use training pads inside the crate and as you increase the area where your dog has free rein for just-in-case moment when he can't make it outside. And be sure you have stain and odor removal products on hand before you bring your new dog home.
Other items to add to your dog supplies over time include training treats, shampoo, chew toys and squeaky toys. Check with your veterinarian about the right flea and tick control for your dog or puppy.
Cats
Cats have many of the same needs as dogs with a few additions. Along with the appropriate food for her age and stage, before you bring your kitten or new cat home from the shelter, be sure you have a litter box, pan liners and a scoop. Kittens learn to use the litter box from their mothers, so if you're getting a kitty from the shelter you may need to help her learn what the box is for. If you adopt an older cat, just make sure she knows where the litter box is. Consider putting her food, water and litter box in the same room to avoid confusion. Cats also need a bed, scratching post, treats and a cat carrier for safe transport home from the shelter and to and from the veterinarian.
No matter what kind of pet you welcome into your family, when it comes to pet supplies, Tractor Supply Co. has you covered.