Store Locator
https://www.tractorsupply.com/tsc/store_Spooner-WI-54801_2446
Store Services:
Pet Vet Clinic More info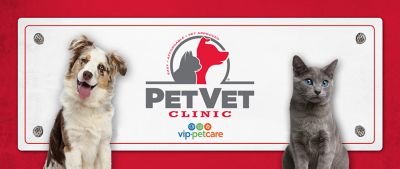 PetVet Preventive Clinics at Tractor Supply Company Stores
Our affordable veterinarian clinics inside Tractor Supply Co. stores can save you significant cost off yearly vaccinations for your dog, cat, puppy or kitten.
State licensed veterinarians administer high-quality vaccines and microchips* with no appointment and no office visit fees. Simply show up during the clinic hours, it's that easy.
Our Medical Directors are constantly striving to determine the best quality services offered. We recommend services for pets in each stage of their life.
*in select stores
PetVet Clinic Services
At PetVet, we provide high quality wellness and preventive veterinary care for pets. But what does preventive care really mean? Preventive care consists of a combination of practices you can implement at home and services your veterinarian can provide to help prevent disease and increase the life of your beloved pet. Here are some ways to get started.
Fecal Testing and parasite control – Every pet deserves an annual fecal exam and ;monthly parasite prevention. A fecal test can be included in all packages at our PetVet clinics, and requires only a simple collection of your pet's feces. With that sample, we test for multiple intestinal parasites that could be affecting your pet's current or future health.
Vaccination – Vaccinations are important part of preventing disease in your pet. At PetVet clinics, staff are ready to give you recommendations for your pet's needs, based on lifestyle and specific pet circumstances. We make it easy for you to make the right decisions!
Pet Wash Station More info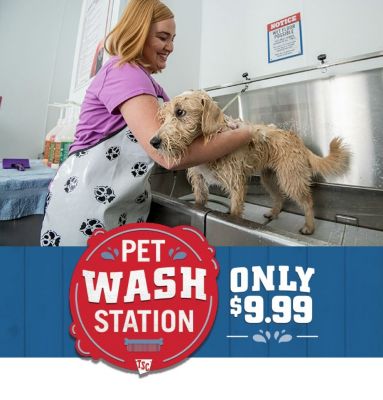 We Make Bath Time Easy!
With our professional grade grooming equipment & high-quality grooming products, our Pet Wash Station has everything you need to keep your pet squeaky clean.
We Welcome All Friendly, Leashed Pets.
No Appointment Needed! The purchase of a pet wash includes:
Elevated Wash Bays
Grooming Tables
Specialty Shampoos
Use of Brushes, Combs, & Towels
Waterproof Apron
Professional Dryers
Store Events:
Check back for upcoming store events!
Community Events:
Check back for upcoming community events!
Nearby Stores:
Find other TSC Stores