Store Locator
https://www.tractorsupply.com/tsc/store_GreatBend-KS-67530_2361
Store Services:
Pet Wash Station More info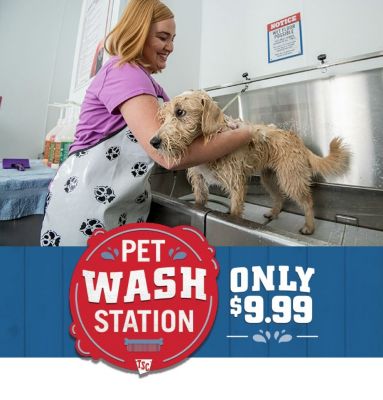 We Make Bath Time Easy!
With our professional grade grooming equipment & high-quality grooming products, our Pet Wash Station has everything you need to keep your pet squeaky clean.
We Welcome All Friendly, Leashed Pets.
No Appointment Needed! The purchase of a pet wash includes:
Elevated Wash Bays
Grooming Tables
Specialty Shampoos
Use of Brushes, Combs, & Towels
Waterproof Apron
Professional Dryers
Trailer Rental More info
Trailer Rental at Tractor Supply Co.
Have a tough job to tackle? Rent a trailer and get it done!
Pricing:
$14.99 - Half Day (4 Hours)
$24.99 - Full Day (8 Hours)
Trailer Size:
6 x 10' Aluminum - 2,990 lb. GVWR - 2,250 lb. load capacity
We sell trailer accessories to prepare for the haul:
Hitch Ball
Wiring Adaptor
Tie Down Straps
Notice:
Trailer Safety Information Sheet is provided.
You must be at least 21 years of age and have a current U.S. driver's license to rent a Trailer.
Store Events:
Check back for upcoming store events!
Community Events:
Check back for upcoming community events!
Nearby Stores:
Find other TSC Stores