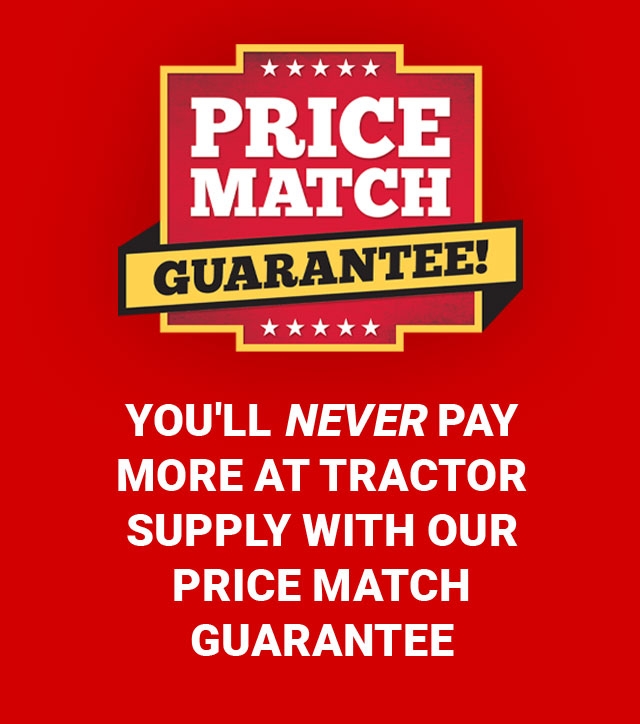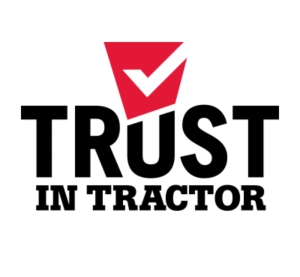 TO HAVE THE LOWEST PRICES GUARANTEED!
Tractor Supply guarantees the lowest prices on the products you need for Life Out Here, like dog and cat food, fencing, animal feed, and more.
Tractor Supply will match any competitor's online or in-store price on any identical item, except the following:
Products shipped from or sold by third-party or Marketplace sellers on websites (Examples: eBay, Amazon Marketplace)
Competitors' pricing on used, refurbished, or pre-owned versions of our items
Competitors' pricing on close-out sales or liquidations
Competitors' bundle offers, instant rebates, mail-in offers, shipping offers, or offers that include or depend upon financing
Competitors' advertising errors
Special orders
Clearance items
Purchases made more than 30 days prior
TSC services (examples like Power Plus, Delivery, Trailer Rental, Pet Wash)
Price must be valid at time of the price match.
No rainchecks will be issued, item must be in stock. See a Tractor Supply Team Member or contact our Customer Solutions Center for details.
Show More
Show Less
Price Matching at Tractor Supply Co.
Here at Tractor Supply, we work hard to ensure our customers get the best prices on all their favorite products. That's why we have a price match policy that can't be beat. With our low price guarantee, we promise that if you find a lower price on an identical product from a competing retailer, we'll match it. And that price match promise includes in-store and online prices. There are some exclusions to Tractor Supply's price matching policy. If a local competitor or retail store has a closeout sale, discounts, or pricing errors, Tractor Supply will not match those prices. Also excluded are any pre-owned products or trade-in items with lowered price tags. Prices on clearance items and prices that reflect the use of a competitor's coupon will not be matched either. No rain checks will be issued, and the identical item in question must be in stock. For more information on qualifying products and details about price matching at Tractor Supply, you can contact our Customer Solutions Center.
Page Not Found
The page you are looking for is no longer available or has moved - please search for your item again using the search bar or navigation. For further assistance, please contact Customer Solutions at 1-877-718-6750 or customersolutions@tractorsupply.com.