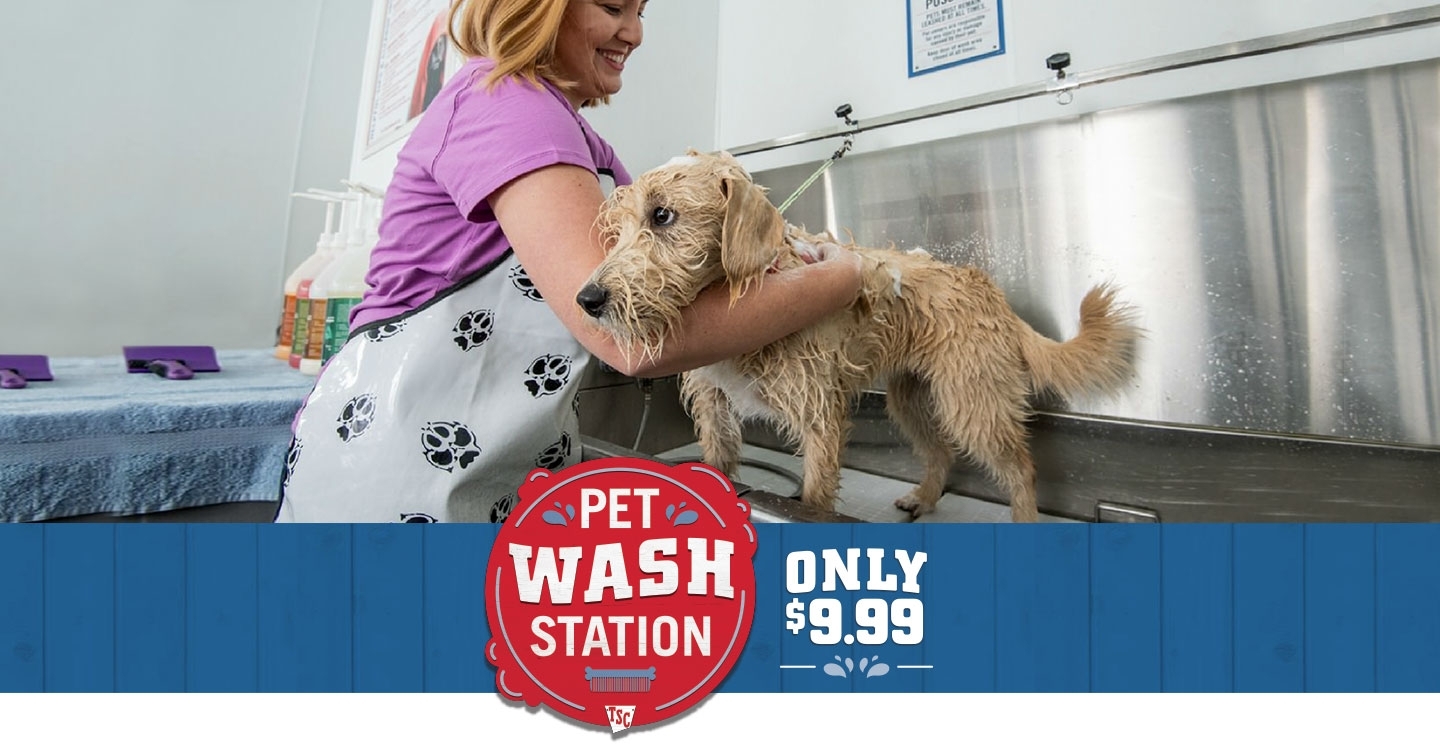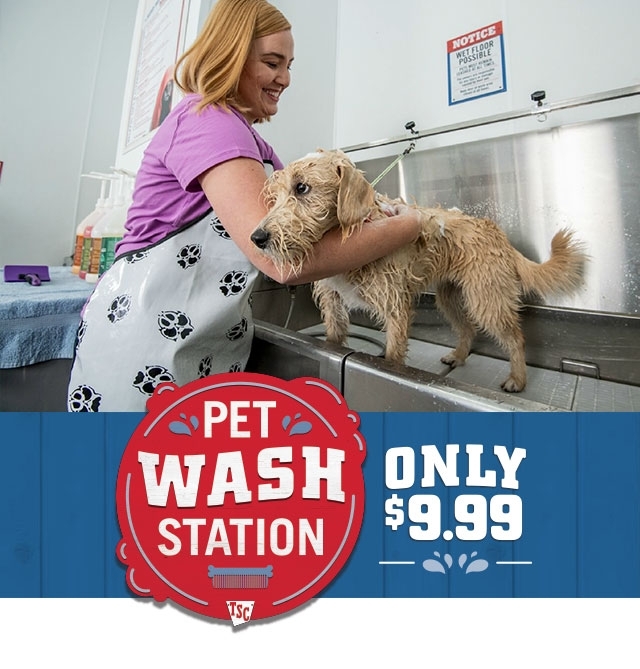 WE MAKE BATH TIME EASY!
With our professional grade grooming equipment & high-quality grooming products, our Pet Wash Station have everything you need to keep your pet squeaky clean.
WE WELCOME ALL FRIENDLY, LEASHED PETS
with no appointment needed!
The purchase of a pet wash includes:
Elevated Wash Bays

Grooming Tables

Specialty Shampoos

Use of Brushes, Combs, & Towels

Waterproof Apron

Professional Dryers
Show More
Show Less
Pet Wash Stations at Tractor Supply Co.
Skip the suds and the wet mess of bathing your dog in the kitchen sink or bath tub, and come use a Pet Wash Station at Tractor Supply! Visit your local Tractor Supply store with your pet to take advantage of our washing station, where you can treat your four-legged companion to a head-to-tail bath complete with professional-grade grooming equipment and products. For less than $10, pet owners can access an easy way to keep their large or small pet squeaky clean! We also carry an assortment of pet accessories for you to shop after your pet wash, like toys, beds, collars and leashes, and more.
Treat Your Pet to a Bath
You can feed your animal the right pet food, get them the best veterinary care, and gift them dog toy after dog toy, but being the best pet parent and keeping your animal happy and healthy entails more than that. Ensuring your pup is well-groomed and clean is another important way to show your pet you care. Plus, it keeps your animal smelling fresh and from tracking dirt throughout your home. Bathing your dog plays an important role in the health of their coat and skin, too. Because different dog breeds have different fur, be sure to do your research or reach out to a trusted veterinarian for tips on just how often you should be treating your furry friend to a bath.
Page Not Found
The page you are looking for is no longer available or has moved - please search for your item again using the search bar or navigation. For further assistance, please contact Customer Solutions at 1-877-718-6750 or customersolutions@tractorsupply.com.