Featured Articles from the Fall 2005 Issue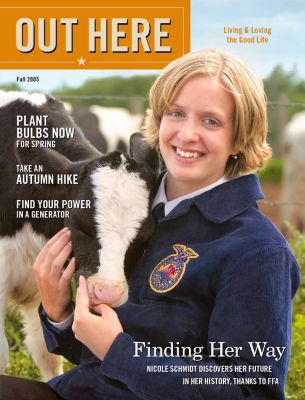 Out Here Magazine - Fall 2005
Finding Her Way
Jeff Schmidt has had a few farm hands in the years since he's run his family's dairy farm, but one in particular amazed him — his teenaged daughter, Nicole.
Nicole filled in on the family's 400-acre Wisconsin dairy farm when Jeff's father, Louie, had health problems that forced him to take time off.
"She'd get up and milk at 4 a.m. and then she'd come home from school and milk cows again — and she still carried a 4.0 (grade point average)," says Jeff, the amazement still in his voice.