Store Locator
https://www.tractorsupply.com/tsc/store_Sutherlin-OR-97479_2346
Store Services:
Pet Wash Station at Tractor Supply Co.
This store offers a Pet Wash Station service at the store.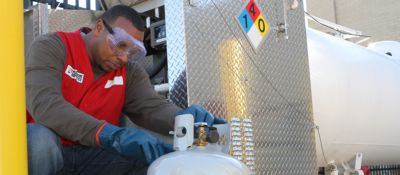 Refilling your propane tank at your local Tractor Supply is convenient and economical:
Sold by the gallon
Tractor Supply only charges for the fuel we put in your tank. Get as much (or as little) as you need
No hidden fees. No minimum amount. No flat fee. No purge fee.
Convenient availability with weekend and evening hours
We fill tanks up to 100 lb. (25 gal.), including for RV tanks
Refilling your propane tank is a better value than an exchange:
You keep your tank, we fill to the maximum legal limit and we only charge for the number of gallons we fill
Exchange tanks are not filled to the maximum legal limit, 20 lb. tanks often contain only 15 lb. of fuel.
With exchange, you lose any fuel left in the tank
Notice:
The following tank types must be inspected for safety: Grill tanks, RV/Campers, and Heaters
Price may vary by store. Please check your Tractor Supply Company store for availability.
Please consult your local laws and regulations about safely transporting propane
Store Events:
Check back for upcoming store events!
Community Events:
Check back for upcoming community events!
Nearby Stores:
Find other TSC Stores