Store Locator
https://www.tractorsupply.com/tsc/store_Merrillville-IN-46410_2251
Store Services:
Delivery More info
Delivery From Store
This store offers delivery service for items purchased at the store.
Pet Wash Station More info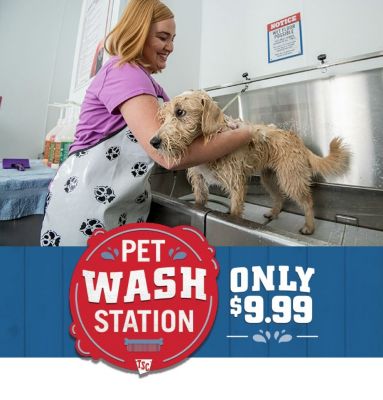 We Make Bath Time Easy!
With our professional grade grooming equipment & high-quality grooming products, our Pet Wash Station has everything you need to keep your pet squeaky clean.
We Welcome All Friendly, Leashed Pets.
No Appointment Needed! The purchase of a pet wash includes:
Elevated Wash Bays
Grooming Tables
Specialty Shampoos
Use of Brushes, Combs, & Towels
Waterproof Apron
Professional Dryers
Propane Tank Refill More info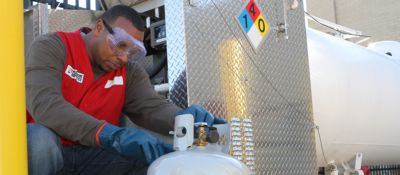 Refilling your propane tank at your local Tractor Supply is convenient and economical:
Sold by the gallon
Tractor Supply only charges for the fuel we put in your tank. Get as much (or as little) as you need
No hidden fees. No minimum amount. No flat fee. No purge fee.
Convenient availability with weekend and evening hours
We fill tanks up to 100 lb. (25 gal.), including for RV tanks
Refilling your propane tank is a better value than an exchange:
You keep your tank, we fill to the maximum legal limit and we only charge for the number of gallons we fill
Exchange tanks are not filled to the maximum legal limit, 20 lb. tanks often contain only 15 lb. of fuel.
With exchange, you lose any fuel left in the tank
Notice:
The following tank types must be inspected for safety: Grill tanks, RV/Campers, and Heaters
Price may vary by store. Please check your Tractor Supply Company store for availability.
Please consult your local laws and regulations about safely transporting propane
Same Day Delivery More info
Same Day Delivery
Eligible items ordered before 12 noon local time will be delivered the same day as order is placed.
Eligible items ordered after 12 noon local time will be delivered the following day after order is placed.
Eligible items may be scheduled for delivery on the day that is suitable for you.
Notice:
Same Day delivery availability can vary based on quantity, size and inventory. The most accurate information regarding availability is available after "Same Day Delivery" is selected and item is added to cart.
Trailer Rental More info
Trailer Rental at Tractor Supply Co.
Have a tough job to tackle? Rent a trailer and get it done!
Pricing:
$14.99 - Half Day (4 Hours)
$24.99 - Full Day (8 Hours)
Trailer Size:
6 x 10' Aluminum - 2,990 lb. GVWR - 2,250 lb. load capacity
We sell trailer accessories to prepare for the haul:
Hitch Ball
Wiring Adaptor
Tie Down Straps
Notice:
Trailer Safety Information Sheet is provided.
You must be at least 21 years of age and have a current U.S. driver's license to rent a Trailer.
Store Events:
Check back for upcoming store events!
Community Events:
Check back for upcoming community events!
Nearby Stores:
Find other TSC Stores