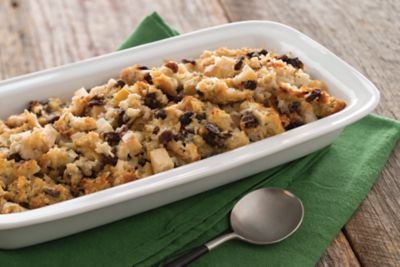 Potato Stuffing
"This recipe is a stuffing that is excellent with chicken. I often make it," writes Rosemary Critelli, of Jefferson, N.H.
2 cups mashed potatos (next-day leftovers are best)
2 cups non-peeled apple, finely chopped
1 cup soft bread crumbs made from untoasted bread
1 cup raisins
¼ cup minced onion
1∕3 cup melted butter
2 tsp. salt
1 tsp. whole sage
Mix the ingredients in the order given.
Stuff the mix into an 8- to 10-lb. chicken or bake separately in a 9x13 pan at 350 degrees for 25-30 minutes.
Serves 6-8.