Honey Recipes
Thanks to Just A Pinch Recipes for sharing recipes.
Buttermilk Honey Bread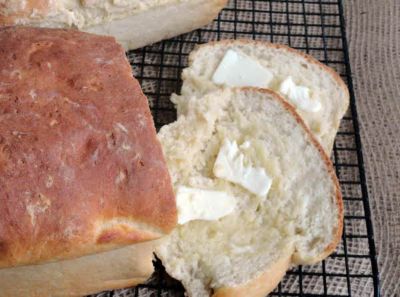 Ingredients
1 c warm water (105-115 degrees)
1 1/2 Tbsp active dry yeast
2 c buttermilk
1/4 c melted butter
1/4 c honey
1 Tbsp salt
7-7 1/2 c all-purpose flour
Directions
1. Combine 1/2 cup of warm water, yeast and a pinch of sugar in small bowl. Stir to dissolve yeast, and let sit for approx. 10 minutes or until foamy.
2. In a large mixing bowl, combine the remaining warm water, buttermilk, melted butter, honey, and salt. Add the yeast mixture and stir till combines. Add 2 cups of flour and mix well. Continue to beat the mixture for 2 minutes or until smooth and creamy. Add additional flour in 1/2 cup increments, stirring well after each addition, until the dough holds together and starts to pull away from the sides of the bowl.
3. Switch from paddle attachment to the dough hook, knead in the remaining flour adding a few tablespoons at a time, until smooth and the dough no longer sticks to your finger when touched. Continue to knead for approximately 5 minutes.
4. Lightly grease a large bowl. Place the dough in the bowl, turning to coat. Cover bowl with plastic wrap or towel. Let the dough rise at room temp till doubles, about 1 and 1/2 hours.
5. Turn dough out onto a work surface and divide in half. Grease 2 loaf pans (9x5)with butter and set aside. form loaves. Place each loaf seam side down in the pans and cover loosely with plastic wrap.
6. Allow to rise at room temp until doubled again, about 30 minutes. Preheat oven to 350 degrees. Bake 40-45 minutes or till loaves look deep golden brown.
Cream Cheese and Honey Turnovers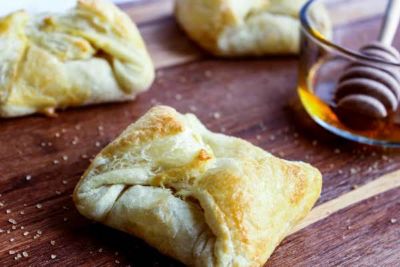 Ingredients
1 pkg puff pastry sheet, thawed
1 pkg cream cheese (room temp)8 oz 1/4 c honey
1 tsp vanilla extract
1 egg (beaten for egg wash)
White sugar (for dusting)
Directions
1. Preheat the oven at 350 and grease two cookie sheets. Put them aside.
2. Mix the room temp cream cheese, honey and vanilla extract. You can do it by hand with a wooden spoon or mix it in the electric mixer until everything is incorporated.
Honey Cashew Butter (Plain or Crunchy)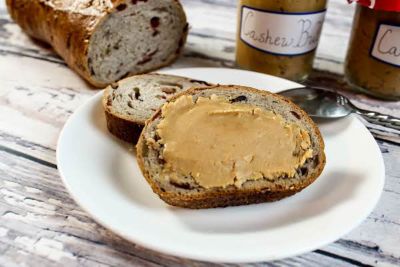 Ingredients
1 can whole unsalted cashews, 8 oz
1/4 c cashews (pieces or whole if you want crunchy butter)
2 Tbsp canola oil or vegetable oil
1/4-1/2 tsp salt
1-3 tsp honey
Directions
1. In a blender, add the can of cashews. Next, add the oil.
2. Add 1/4-1/2 teaspoonful of salt (depending on how salty you want it).
3. Then 1-3 teaspoonfuls of honey (depending on the sweetness you want).
4. Blend on chop for about 2 minutes. Scrape the sides of the blender with a spatula.
5. Then blend on puree for about 4-5 minutes, scraping the sides as needed. You can blend more depending on how smooth and creamy you want it. Place in an airtight container and store in the refrigerator.
6. For crunchy butter, take 1/4 cup of cashews and chop with a chopper to make little pieces.
7. Stir into honey cashew butter.