Recipes for Market Days
Thanks to Just A Pinch Recipes for sharing recipes.
Tomato Pie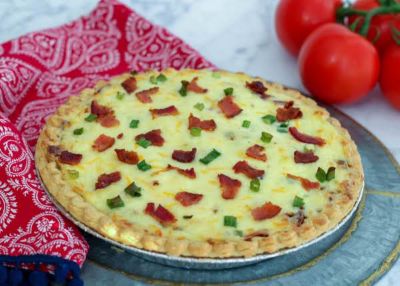 Ingredients
1 9-inch pie shell
1 1/2 c flavored croutons
5 or 6 plum tomatoes, peeled and diced.
4 green onions, sliced to preferred thickness
1 c bacon, fried crispy and chopped
Fresh basil, to taste or dried basil, to taste
2-3 clove garlic, minced
1/2 tsp dried oregano
Salt and pepper, to taste
1 c light mayonnaise, not salad dressing
1/2 c cheddar jack cheese
1/2 c mozzarella cheese
Directions
1. Blind bake the pie shell on 425 F until light brown (about 10 minutes).
2. Place croutons in a baggie and break into smaller pieces with a mallet. Then spread in bottom of pie crust. They will absorb excess juices from the tomatoes plus add additional flavor.
3. Spread the diced tomatoes over the croutons.
4. Sprinkle salt and pepper, crushed garlic, basil, oregano, onions, and bacon over the tomatoes.
5. Mix mayo with the cheeses. Spread over the top to the edges.
6. Toss additional bacon and onion on top for presentation.
7. Bake at 350 F for approximately 25 minutes. When the top is nice and golden, it's done.
8. Let cool for 10 to 15 minutes then dig in. It's wonderful when warm, but just as good at room temperature.
Fresh Corn Pie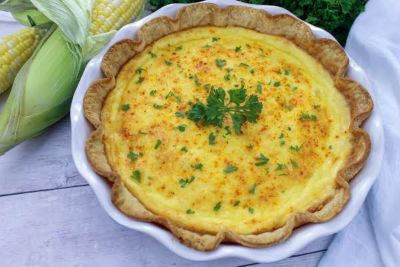 Ingredients
1 9-inch deep dish pie shell, flute edges high
4 eggs, lightly beaten
1 1/4 c heavy whipping cream
1 tsp salt
1 Tbsp grated yellow onion or very finely chopped
1 1/2 c fresh corn kernels
1 c lightly packed shredded extra-sharp cheddar cheese
1 Tbsp fresh chopped parsley
Paprika
Directions
1. Preheat oven to 425. Prick crust well on bottom and sides with a fork.
2. Par-bake pastry crust with parchment paper and pie weight beans for 5-7 minutes until firm but not brown.
3. Remove beans and parchment paper.
4. Cut the corn kernels from the cob.
5. Stir together rest of ingredients except paprika and parsley.
6. Pour carefully into pie shell.
7. Sprinkle with a little paprika for color.
8. Bake 10 minutes. Reduce heat to 350 and bake 30 minutes longer or until center is almost firm.
9. Cool about 10 minutes.
10. Garnish with fresh chopped parsley, if desired
Summer Squash Cheesy Bake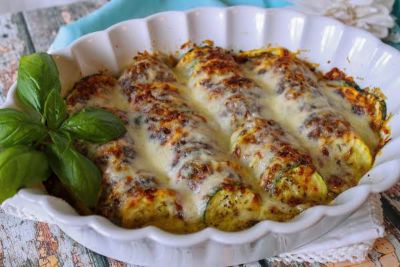 Ingredients
1 large zucchini, thinly sliced
4 large yellow squash, thinly sliced
1 medium onion, chopped
4 clove garlic, minced
1 Tbsp dried basil
1/4 c olive oil
1 c Parmesan cheese, freshly shredded
1/2 -3/4 c mozzarella cheese, shredded
Salt and pepper, to taste
Directions
1. Preheat oven to 350 degrees.
2. Sauté onions and garlic in two or three tablespoons of olive oil and sprinkle with salt.
3. Prepare a baking dish (approximately 8x8) with non-stick cooking spray.
4. Spread the onions and garlic on the bottom of the baking dish.
5. Stack zucchini and yellow squash alternating vegetables. Make rows in the baking dish, standing the vegetables vertically in the pan. Continue until you fill the pan.
6. Sprinkle squash with dried basil, salt, and pepper; then drizzle with olive oil.
7. Cover pan with foil and bake in 350 degree oven for about 15 minutes.
8. Uncover pan. Cover vegetables with Parmesan cheese. Return to oven for 10 minutes.
9. Then cover vegetables with mozzarella cheese and return to oven for about 5 minutes until cheese gets golden brown. You can also place it under the broiler.
Zucchini Fritters With Asiago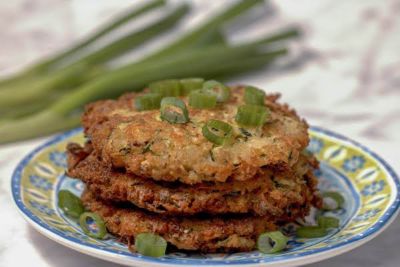 Ingredients
1 large zucchini, about 12" long or 1 1/2 medium
1/2 c Asiago cheese, freshly shredded/grated
1 large egg
1/4 tsp garlic salt
1/4 tsp Lawry's seasoned salt
1 pinch black pepper
1 c seasoned Panko bread crumbs
Olive oil
Directions
1. Wash zucchini; remove stem and blossom ends, and any blemishes. Shred Asiago, and then zucchini, in a food processor or by hand on a grater.
2. Squeeze excess liquid from zucchini. Methods to do this: 1. Place shredded zucchini on a clean kitchen towel or several layers of paper towels. Twist, squeeze and wring until all excess liquid is extracted. 2. Place a large wire mesh strainer or colander over a large bowl. Place 2 or 3 layers of paper towels in strainer. Add shredded zucchini. Cover with 2 or 3 additional paper towels. Press and squeeze until all dripping has ceased. Discard liquid.
3. Break egg into mixing bowl; whisk well. Add garlic salt, seasoned salt, and pepper; whisk well.
4. Add shredded zucchini and Asiago cheese. Mix with a spoon.
5. Add seasoned Panko bread crumbs; mix until well combined. (May be covered and refrigerated for a few hours until ready to form into patties, or make patties, cover and refrigerate until ready to fry.)
6. Form mixture into 8 equal patties. (I oil a piece of foil on a baking sheet to put place them on until ready to fry.)
7. Place a large skillet over medium/medium-high heat (a well-seasoned cast iron or non-stick skillet recommended). Add enough olive oil to generously cover the bottom of the pan.
8. When skillet is hot, add 1/2 the zucchini patties (fry in 2 batches to avoid crowding the patties). Fry until golden brown on the underside (about 3-5 minutes). Then flip and fry the second side until golden brown. Remove from skillet and repeat with remainder of patties.
9. Serve as soon as possible. Cover and refrigerate any leftovers. Reheat in skillet or oven.
Zucchini Bread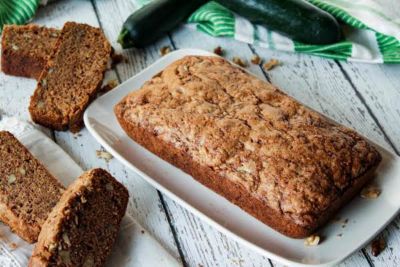 Ingredients
3 c all-purpose flour
1 Tbsp cinnamon
1 tsp salt
1 tsp baking soda
1/4 tsp baking powder
3 eggs, beaten
1 c sugar
1 c brown sugar
1 c canola oil
1 Tbsp vanilla
2 c zucchini, grated
1 c nuts, chopped
1/2 tsp nutmeg
Directions
1. Preheat oven to 325. Grease and flour 2 loaf pans.
2. Sift flour. Mix flour, nutmeg, cinnamon, salt, baking soda, and baking powder. Set aside.
3. In a large bowl, beat eggs, sugars, canola oil, and vanilla.
4. Stir sifted ingredients into egg mixture.
5. Blend in zucchini and nuts.
6. Pour into loaf pans.
7. Bake at 325 for 60-70 minutes or until toothpick in center comes out clean.