Saving Coogan Farm | Winter 2014 Out Here Magazine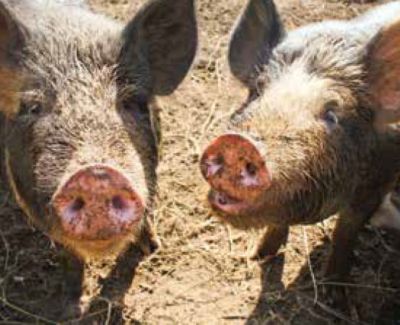 The recent opening of the new Nature and Heritage Center at Coogan Farm in Mystic, Conn., caps a two-year effort to save an historic farm from development.
The 45-acre property, with sweeping views of the scenic Mystic River, contains 370 years of American history, four early successional habitats supporting more than 10 species listed by the U.S. Fish and Wildlife Service as high conservation priority, and protects two crucial watersheds.
It will serve as a place to foster conservation, public health with its walking and biking trails, community spirit, education, sustainable tourism, and a "Giving Garden" that promises to bring fresh food to thousands of hungry residents of New London County daily.
"We like the idea of keeping the farm in Coogan Farm," says Maggie Jones, the Nature Center's executive director.
The Giving Garden will elevate food distribution programs to a new level of excellence, says Virginia Mason, president and CEO of the United Way of Southeastern Connecticut.
"The vision of it, the strength of the partnership, and the commitment to providing fresh produce to a population who badly need that nutritional support," she says. "The availability of fresh produce will make a measurable difference in the health of the recipients."