Grow Plants From Cuttings | Spring 2013 Out Here Magazine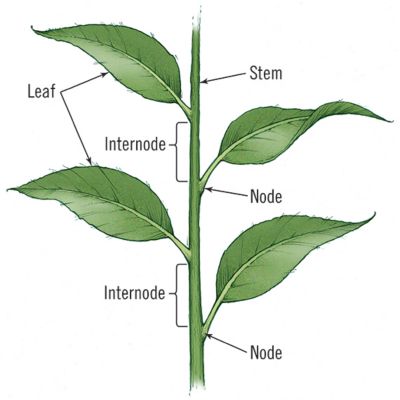 Propagation is faster than growing seeds and cheaper than buying new plants

By Jodi Torpey
Illustration by Tom Milner
I learned how easy it is to propagate plants years ago when I accidentally broke a stem off my mom's new geranium. Instead of 'fessing up, I stuck the stem into the soil and casually walked away.
When I checked on the plant a few days later I expected to see wilted leaves, but I was surprised — and relieved — to see the geranium still growing. I had unknowingly propagated a new plant with the stem cutting.
Stem cuttings are a way to multiply plants such as ornamentals, houseplants, perennials, and shrubs.
Even deciduous trees can be propagated by stem cuttings.
Gardeners propagate plants with cuttings because it's faster than starting plants from seed.
Some newer varieties of plants can't be propagated because they're protected by the Plant Patent Act of 1930. Avoid propagating plants that are labeled with a patent number or include PPAF (plant patent applied for) or PVR (plant variety rights) after the name of the variety.
TYPES OF STEM CUTTINGS
The four types of stem cuttings are herbaceous, softwood, semi-hardwood, and hardwood. Each type is related to a stage in the plant's development.
For example, stem cuttings from herbaceous plants, such as begonia, coleus, and petunia, can be done any time while the plant is growing.
However, softwood cuttings for woody plants, such as honeysuckle, lilac, and Virginia creeper, need cuttings taken while the plants are still in their bendable, softwood stage.
Semi-hardwood cuttings for plants such as boxwood, holly, and rhododendron, are taken mid-summer to early fall after the wood on the plant has matured. Hardwood cuttings for shrubs and evergreens are cut while the plant is dormant in winter or early spring.
START WITH AN HERBACEOUS CUTTING
Two keys to success for propagating plants are cutting the plant at the right stage of development and providing conditions that encourage roots to grow.
Beginning propagators might want to start with herbaceous stem cuttings from one of their favorite annuals. For best results, take cuttings from healthy plants that are actively growing and water the plant the day before cutting.
Materials:
Sanitized knife, hand pruner, or small scissors
Small, clean pots
Sterile potting soil (equal parts vermiculite and perlite)
Spray bottle to keep soil moist
Rooting hormone to stimulate root growth*
Plastic covers (such as bottomless milk jugs or clear plastic bags) for humidity
*Rooting hormones come in powder, liquid, or gel. Some gardeners prefer the gel because it adheres better to the stem during planting.
Instructions:
Place the rooting hormone in a small container.
Fill pots with soil and water well. Use a pencil to make a planting hole in the center of each pot.
Cut a piece of stem 2-5 inches long that has three sets of leaves. Make a bottom cut just below where the leaf or bud joins the stem (called a node); remove about half the leaves from the bottom of the stem and any flowers or buds.
Dip 1 inch of the stem in the rooting hormone, place the stem in the soil and firm the soil around it.
Cover the pot with the milk jug or clear plastic bag - don't let it touch leaves - and place in a warm spot out of direct sunlight.
Check soil frequently and keep it moist by spraying with water.
After four to six weeks, gently tug on the cutting to make sure roots have formed. Transplant to another container.
Jodi Torpey is a Denver-based garden writer and master gardener.