Get Started on Your Fall Garden Checklist | Fall 2013 Out Here Magazine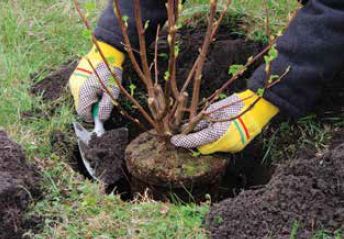 Plant shrubs and evergreens early enough to establish roots before winter

By Carol Davis
Photography by iStock
There's still a lot of gardening left to enjoy, but as cooler nights become more common and winter draws near, it's time to start fall gardening chores.
Pull up old annuals and weeds before they dry and drop seeds.
Divide overgrown perennials.
Prune dead foliage and branches from plants.
Add soil amendments now to allow them plenty of time to break down before next spring's planting. But first, test your soil to see what you need.
Plant shrubs and evergreens to allow enough time for them to establish their roots before winter.
If you don't have a compost pile, now is a good time to start one. You'll be surprised how grass clippings, chopped leaves, foliage, and kitchen swill can turn into some of the finest compost.
Clear out debris from the base of your rosebushes. Fallen petals and leaves provide shelter for diseases to survive the winter, so remove them now to keep your rosebushes healthy next year.
Likewise, remove diseased foliage from your vegetable garden. Although you can toss healthy plants into your compost pile, never add diseased plants. Instead, bag them and discard them.
We have a theme going here: if you have fruit trees, pick up fruit that's fallen to the ground and rotted to keep disease from overwintering.
Remove soil from clay pots and store them inside so they won't freeze and break.
Carol Davis is editor of Out Here.