Favorite Family Recipes | Summer 2011 Out Here Magazine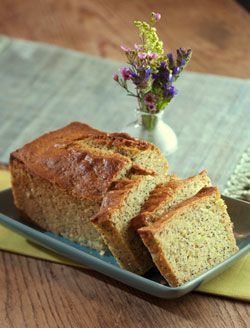 The best recipes are those passed along as family favorites
Photography by Mark Mosrie
Food styling by Whitney Kemp
You've heard the old joke — the danger of leaving your car windows down in summer isn't that your car will get stolen; it's that someone might leave zucchini in it.
Gardeners know that they can't possibly use all of their abundant harvest so they give away lots of it. These recipes from Out Here readers offer tasty solutions to those spare squash.
LEMONY ZUCCHINI BREAD
Rosemary Wilhelm, of Versailles, Mo., enjoys collecting and trying out new recipes. "This zucchini bread is my favorite," she writes. "It was a blue-ribbon winner at the country fair."
CHOCOLATE ZUCCHINI CAKE
Don't throw away zucchini that has grown too large to use, suggests Lorraine Darocha, of Mountain City, TN. "When zucchini gets large, this is a good way to use it," she writes.
ZUCCHINI AND EGGPLANT LASAGNA
Carolyn Moore, of Pleasureville, KY, likes dishes with fresh vegetables. "All these vegetables are good this time of year," she writes.
PASTA WITH CHICKEN AND ZUCCHINI
"This has been a hit with my husband," writes Carole Bradbury, of Stuarts Draft, VA. "The flavors all work well together."
SWEET ZUCCHINI RELISH
Debbie Moyer, of Auburn, PA, makes and preserves this unique relish every year because it's so versatile. "My husband likes it with hot dogs. Whenever I make a macaroni salad or potato salad, I put this in there, rather than sweet relish," she says. "Whatever you use sweet relish in, you can use this zucchini relish."
SEND US YOUR RECIPES
If we publish it, you'll get a $50 Tractor Supply Gift Card!
Email to: OutHere@TractorSupply.com
Or you can mail it to:
Recipes, Out Here Magazine
P.O. Box 7005
Brentwood, TN 37024-7005
Please include:
Name
Mailing address
Telephone number
By submitting your recipe, you are granting Tractor Supply permission to reproduce it for editorial, promotional, or marketing purposes.