Featured Articles from the Summer 2008 Issue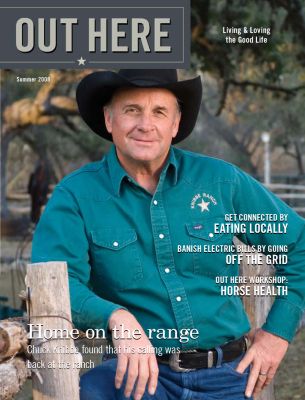 Out Here Magazine - Summer 2008
Home On The Range
When Chuck Knibbe makes his way among Texas Hill Country shrubs, persimmon and cypress trees, meadows, and live oaks to check his cattle, he's continuing a ritual performed for 150 years by generations of Knibbes before him.
Hans Knibbe's original 22,000-acre ranch has been divided among heirs with each passing generation, but on Chuck's piece of ground, most things remain constant: the rolling landscape, occasional droughts, grazing cattle.
And a commitment to the land.