Family Favorite Recipes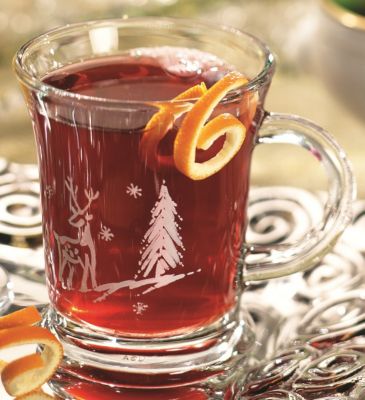 Hot Fruited Tea
Charleen Dew, of Springfield, TN, has a special affinity for tea, so she tries all kinds. "This is one of my favorites," she says.
Ingredients
1 whole orange
10 cups water
4 regular teabags
2 cinnamon sticks
1 tsp. whole cloves
2 cans (12 oz. each) frozen juice beverage concentrate (preferably raspberry, strawberry, or cranberry)
1 cup packed brown sugar
Orange slices to serve
Directions
Peel whole orange in one continuous strip, set peel aside, and save orange meat for another use. Place water, teabags, cinnamon sticks, cloves, and orange peel in a saucepan. Bring to a simmer over medium heat. Cover and simmer for 15 minutes. Strain tea into a Dutch oven, discard tea bags, spices, and orange peel. Add frozen beverage concentrate and brown sugar, stir over medium heat until sugar dissolves and tea is hot.
Serve with orange slices. May be served hot or cold.