Featured Articles from the Summer 2005 Issue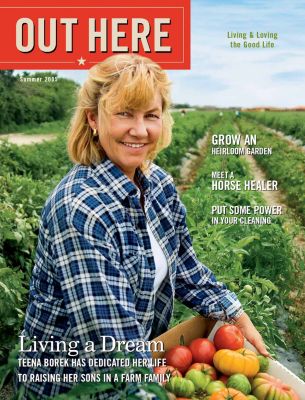 Out Here Magazine - Summer 2005
Living a Dream
When her young husband died tragically, leaving Martina "Teena" Borek with two toddlers, life might have been much easier had she packed them up, left Florida, and returned to her native Newfoundland.
But taking the easy way out is not in Teena Borek's nature. Neither is giving up on a dream, specifically her husband's dream to create a farm that their boys could one day run.
Now, 25 years later, Teena Borek still lives in Florida, running Steven Borek Farms, with her two sons, Steven Jr., 27, and Michael, 26, right beside her.