Featured Articles from the Spring 2005 Issue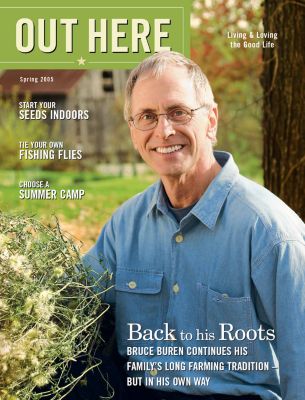 Out Here Magazine - Spring 2005
Back To His Roots
Glance around Bruce Buren's farm and you might wonder what, exactly, it is he's farming. You won't see cattle. No row crops such as corn or soybeans. No large machinery.
But look closer and you'll see 80 acres that are supporting Buren and his young family quite nicely. His crops grow among towering trees, underground, and around rocky outcroppings.
His crops are medicinals — curative plants that heal, invigorate, revive, soothe, protect, and prevent.