Featured Articles from the Spring 2004 Issu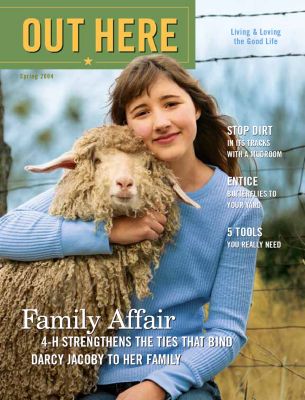 Out Here Magazine - Spring 2004
Family Affair
Randi Jacoby's most rewarding moment in her remarkable 4-H career didn't occur in the show ring; it was a simple conversation with her younger sister, Darcy.
"My sister, one time, said, 'You're so cool. I want to be an officer, too,'" Randi, 20, says.
Until that moment, Randi, a leader in the Burnet County, Texas, 4-H program, hadn't much considered herself a role model to Darcy, now 12, and her brother Trace, 17.