America's Majesty | Fall 2004 Out Here Magazine
Embrace America's beauty in these five drives
By Lori Cumpston
Every bend in the road along America's scenic byways out here showcases spectacular landscapes, from tranquil coastal highways to heart-clutching mountain passes. They're perfect mini-getaways to embrace nature's beauty from the comfort of your car.
These five drives offer a handful of the picturesque views to be seen through a windshield. And if you have time, get out of the car and stay awhile.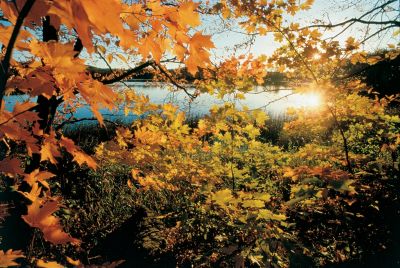 Photo: © Minnesota Office of Tourism
The Otter Trail Scenic Byway takes you through wooded hills, prairies, and wildlife wetlands — some of the prettiest views in western Minnesota's lake country.

OTTER TRAIL SCENIC BYWAY
The 150-mile loop through western Minnesota's lake country takes you through a patchwork of farm fields, wooded hills, wildlife wetlands, and prairies. Visit Phelps Mill, an 1889 flour mill on the banks of the Otter Tail River, view roadside sculptures, and explore Maplewood State Park.
Otter Tail Lake, a family recreation hotspot, is the largest lake in Otter Tail County. A sandbar shaped like an otter's tail where the river flows into the lake is how the lake got its name.
"The main thing that really sets this byway apart is you're going through a diversity of geography," says Rick Brynildson, an Otter Tail County Tourism Association board member.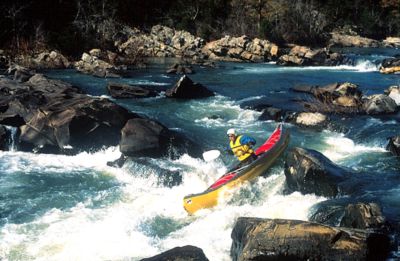 Photo: Arkansas Department of Parks and Tourism
The Talimena Scenic Drive offers outdoor enthusiasts plenty to do, from backcountry hikes to canoeing the Cossatot River.
TALIMENA SCENIC DRIVE
Queen Wilhelmina Lodge is every bit as royal as her Dutch monarch namesake. The stone-and-timber mountaintop inn, built 110 years ago, is the queen of the 54-mile Talimena Scenic Drive. The highway, thick with oak trees, winds around mountain ridges with plenty of scenic vistas.
"One of my favorite things is it passes by Queen Wilhelmina State Park," says Jay Harrod, communications manager for the Arkansas Department of Parks and Tourism. "It's a really beautiful park atop Rich Mountain, which is the state's second-highest peak."
The scenic highway goes through the Ouachita National Forest, crossing the state line between Arkansas and Oklahoma. Enjoy a backcountry hike on the 225-mile Ouachita National Recreation Trail or float the Cossatot River.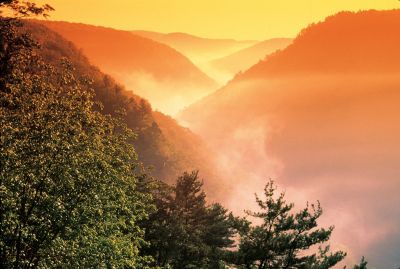 Photo: Bob Krist, courtesy of the PA Route 6 Tourist Association
A highlight of Pennsylvania's Route 6 is the Pennsylvania Grand Canyon, with brilliant fall foliage and panoramic views.
ROUTE 6 (PENNSYLVANIA)
Pennsylvania's 400-mile portion of the coast-to-coast highway stretches across the state's northern tier, showcasing mountains and farmland with a touch of New England and Victorian whimsy.
The Pennsylvania Grand Canyon, also known as Pine Creek Gorge, boasts panoramic views, abundant wildlife, and beautiful fall foliage.
"It's a slow drive," says Terri Dennison, executive director of the PA Route 6 Tourist Association. "You are going through so many natural areas, getting back to the more quiet life that we expect in America with small towns and quaint villages."
Learn about Marie Antoinette at the French Azilum Historic Site, get a bird's-eye view of the Susquehanna River at the Wyalusing Rocks, or check out the Tunkhannock Viaduct, a concrete arched railroad bridge.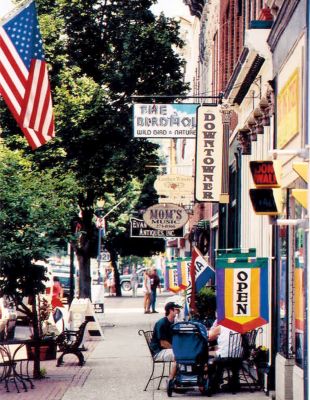 Photo: Louann Morton/Madison Area Convention & Visitors Bureau
Madison, Ind., with 133 blocks on the National Register of Historic Places, is the state's largest historic district.
OHIO RIVER SCENIC BYWAY
The scenic 302-mile route hugs the mighty Ohio River, gradually winding through southern Indiana's green, hilly landscape. Visit Madison, a charming river town that has more than 133 blocks listed on the National Register of Historic Places — Indiana's largest historic district. Settled in 1809, Madison once was famous for building boats.
Today, you can visit historic homes, go antique shopping, or spend the day at nearby Clifty Falls State Park.
"That's one of the jewels in the crown because it does offer so much for people," says Leslie Townsend, program coordinator for Historic Southern Indiana.
See Abraham Lincoln's boyhood home, try your luck on a riverboat casino, or explore Angel Mounds State Historic Site.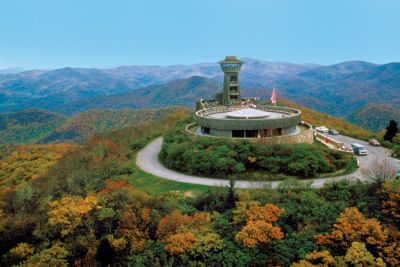 Photo: Georgia Dept. of Industry, Trade & Tourism
Along the Georgia Mountain Parkway is Brasstown Bald, Georgia's highest point, at 4,784 feet above sea level.
GEORGIA MOUNTAIN PARKWAY
Wildflowers and old-growth pine make up the diverse terrain along the 75-mile parkway that runs through the Chattahoochee National Forest, skirting the lower Appalachian Mountains.
Experience the beauty of the North Georgia mountains while riding the Blue Ridge Scenic Railway. "They have an open-air car that I love, especially when it's raining because you can stand out there and feel the wind," says Cheryl Smith, regional tourism representative for the
The train departs from the Blue Ridge depot and snakes along a 26-mile route through historic Murphy Junction along the scenic Toccoa River.
Don't miss the pink marble capital of Jasper, the mysterious stone wall at Fort Mountain State Park, the fried apple pies at Mercier Orchards, and the Georgia Mountain Fair in July.

Lori Cumpston is a freelance writer from Grand Junction, Colo.