Christmas Bird Count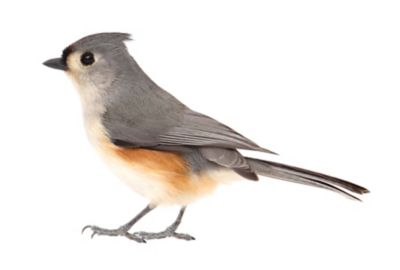 A lot of species have shifted their range
By Leah Call
Historic traditional Christmas hunts once meant dividing into teams and competing to bag the most game. Birding expert Frank M. Chapman was among scientists who noticed declining bird populations, so in 1900 he started a new Christmas tradition — counting birds rather than hunting them.
Each year from Dec. 14 through Jan. 5, birders brave the elements to spend a day counting birds. This December marks the 117th year of the National Audubon Society's Christmas Bird Count (CBC), which compiles data used in conservation efforts to protect birds and their habitat.
In that first year, 27 people counted birds in 25 different areas. Today, about 73,000 participants, counting in 2,500 areas, have made the bird count part of their holiday tradition.
"We have counts done in every state in the U.S., every province in Canada, throughout Latin America and the Caribbean, and into northern and central parts of South America," notes Geoff LeBaron, CBC director since 1987. Counts also occur on some islands in the South Pacific.
"Each count is done in the same place, in the same way, at the same time of year, usually by the same people, year after year, decade after decade," LeBaron adds. "We really start to get good trend data over time."
Counts take place over a designated 24-hour period within a 15-mile diameter count circle. A circle compiler organizes participants into field parties and assigns specific routes within the circle. At the end of the 24-hour period, the field parties gather and report the number of birds of each species observed.
That number varies significantly by location. Circles in Alaska may see just one species, while counters in Yanayacu, Ecuador, might see more than 500. U.S. participants typically see between 40 and 100 species during the 24-hour period, though counters in southern California and the Texas Gulf Coast see as many as 240 species.
Each circle has a list of birds common to the area, LeBaron says.
"The big excitement is when you find something that is not on the list — something that shouldn't have been there," he says.
That excitement keeps people coming back.
"The meat and potatoes of the CBC is that everyone is out counting all the common birds," he says, "but the carrot that gets people out there is the hope that they encounter something rare or unusual or out of range."
Audubon and other groups use count data to identify trends. A 2006 study found many bird species wintering in North America have moved their center of abundance — the area with the largest concentration of a particular species — as much as 200 miles north over the last 60 years.
"Because there is less snow cover and more open water further north and further inland, a lot of species have shifted their range," LeBaron explains.
An upcoming Audubon study will examine where habitats are likely to change over the next 100 years.
"Audubon is about protecting birds and their habitats," he says. "But it doesn't do any good if in 50 years the habitat we are protecting is no longer usable by those species of interest."