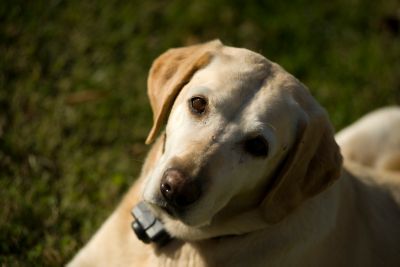 Novel Proteins in Dog & Cat Food
Like most pet owners, you want your furry family members to feel happy and healthy. And this includes providing the right food for the right stage in life. Feeding your dog or cat is usually pretty straightforward until digestive or other health issues develop.
Your Pet Food History
Choosing the right, high-quality kibble depends largely on what food you're accustomed to feeding based on previous successes or failures where your pets are concerned. Taste, digestibility and the type of food introduced during the early puppy or kitten days are probably the biggest factors in what kind of food your dog or cat currently eats. But when Fido or Fluffy develop symptoms like dry skin, itchy rashes, hot spots and excessive licking, it could signal a food allergy. Most pet owners look to external or environmental issues, like fleas, heat and dry air, to explain sudden skin irritations when food sensitivities can actually be the culprit. Using an elimination diet and "novel proteins" can restore your pet's glossy coat and healthy skin, as well relieve any digestive issues in a short amount of time. But what are these "novel proteins" that have become popular in pet foods?
"Novel Protein" Basics
Although the term "novel proteins" may seem unfamiliar, it simply means "new protein." New proteins are any proteins that have never been used in your pet's food before. It also means proteins that are not common in pet foods. For example, your pet food's primary ingredient may be chicken, beef, lamb or turkey, depending on the brand. These are the typical proteins found in most dog and cat foods. "Novel proteins" are ingredients like duck, bison, rabbit, venison and herring. All high-quality proteins, but proteins that your pet may never have eaten before. Studies show that some pets can develop food sensitivities by eating the same protein-based foods for long periods of time. That's not every pet, but it may explain why your five-year-old lab has suddenly started having unexplained diarrhea or is losing his hair in patches. This is especially true in older dogs as their digestive systems age. Just as people can develop sensitivities to foods like wheat and dairy without having a true food allergy, dogs can develop sensitivities to foods that have typically worked well for them in the past.
"Novel Proteins" and Elimination Diets
As with humans, when a food sensitivity has developed, it's important to determine what food is causing the problem. Doctors and allergists use elimination diets to accomplish this. This is usually done by leaving out foods that tend to cause sensitivity in most people with food allergies. Once the foods are eliminated and the digestive system has had time to heal, problem foods are reintroduced to the person one at a time until the problem is recreated. Whatever food can be connected to the issues is the one that must be permanently removed from a person's diet to promote continued healing of symptoms. This same process is used with pets by replacing typical proteins with "novel proteins." Cat and dogs are meat eaters, so they need plenty of high-quality protein to stay healthy. Diets without high-quality proteins result in dogs and cats that are overweight, lethargic and prone to intestinal issues. Eliminating proteins that cause food sensitivities and replacing them with "novel proteins" can help you determine what foods have been causing the problems without sacrificing the protein-rich diet your pets crave.
"Novel proteins" are most often found in pet foods that are labeled "for sensitive stomachs" or "limited ingredients." As with human food, the ingredient list is the key. The first ingredient on the ingredient list is the heaviest or most predominant ingredient in the product. That's why the first ingredient in pet food will often be the predominant protein. When the water has been removed from the protein, it may be lower on the list – it may also be listed as chicken meal or beef meal – which means the protein is more concentrated, not that there is less of it. Choosing pet foods with "novel proteins" is as simple as reading the ingredients list, which is a good practice for any pet owner.
Combination Foods
Not all pet foods that contain "novel proteins" work for pets that have sensitivities. That's why reading the labels is so important. Some foods with "novel proteins" that are labeled as "limited ingredient" foods still have some amounts of chicken, beef or other commonly used proteins. These combination pet foods will not solve food-sensitivity problems. Only those foods that completely eliminate the proteins that may be causing the problem will work. Again, learning to read pet food labels is the key to choosing "novel protein" foods for an elimination diet.
Tractor Supply Co's new 4Health Special Care Formulas are all about giving your dog or cat the TLC its digestive system needs. These formulas are made with "novel proteins" and have "limited ingredients" to help pet owners determine food sensitivity issues and address them appropriately. We also have a full line of pet products – foods, leashes, crates, and toys – to keep all of your furry family members happy and healthy.