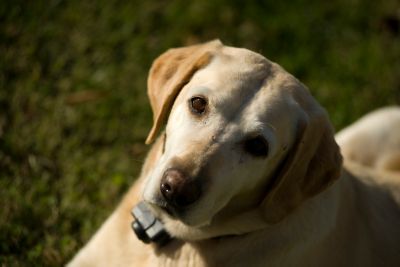 5 Things to Know About Microchips
Responsible pet owners know that one of the most important things about caring for your furry family member is proper identification. And proper identification means microchipping. Microchips provide the information police, animal control officers and shelters need to get your pet home safely should it wander off of your property or jump a fence. Microchips are a harmless and efficient tool that helps protect your pet in a variety of circumstances, including disasters like fires or floods. Understanding the basics of pet microchipping can help you make the right choice when it comes to your pet's identification.
1. Microchips are safe and painless.
Microchips implantation is virtually painless. If your pet is having a medical procedure done, such as spaying or neutering, the microchip can be implanted at that time and your pet will never know it's there. Microchips can also be implanted as part of any routine medical exam, and since they are put in place by a needle just a bit larger than regular, they are no more painful than a vaccination. A few minutes of discomfort can provide a lifetime of protection for your furry family member. Side effects and reactions to microchips are rarely reported. In fact, since the technology was implemented in 1996, less than 400 adverse reactions have been reported out of over 4 million microchip placements.
2. Microchips can't fall off or be lost.
Microchips, unlike collars with tags, cannot fall off or be lost. Any facility with a scanner can search for a pet's microchip when trying to discover its identity. Microchips can move slightly from their original position over time, but a full scan of a pet's body will reveal the microchip and the information it contains.
3. Pets with microchips make it home more often.
A 2009 study found that microchipped dogs make it home to their owners twice as often as those without the technology. Cats are returned to their owners 19 times as often as those that are not microchipped.
4. It's important to update your pet's information with the organization that placed the microchip.
Dogs and cats that are returned to their owners have their most recent information available at the facility where the microchip was placed. For example, if you adopted your pet from a shelter and the microchip was placed before you brought the pet home, it's important to keep the most up-to-date contact information registered with that facility so you can be easily contacted in the event your pet is lost. The microchip contains only a number that is linked to a database or facility, who then keeps a record on file of who the pet belongs to. You can also register your pet's information with databases for a small yearly fee.
5. A microchip lasts for the life of your pet.
Microchips have no moving parts and require no batteries, so there's nothing about them that can break or wear out. It is a passive device that sends a signal to the scanner when it passes over the microchip. The microchip contains only a number that connects it to a database. It cannot be used as a tracking device.
Tractor Supply's in-store PetVet Clinics offer microchips at affordable prices. Contact your local Tractor Supply store for appointments and pricing or click on the "Find a Clinic" option on the Tractor Supply PetVet Clinic page of our website. No matter what your pet needs, TSC is here for you!