Is Your Dog A Picky Eater?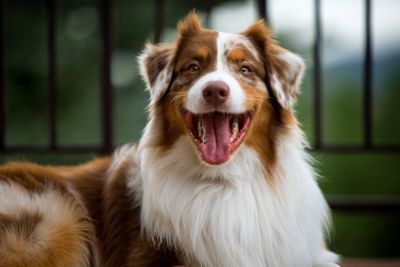 Your dog is an important part of your life. And food is central to any life well lived. This means mealtime isn't about setting down a bowl of any old dog food. It's about feeding exceptional nutrition and paying attention to the small touches that reflect the love you have for your dog.
Purina® Pro Plan® SAVOR® is a complete nutritional platform with dry formulas and wet entrées that provides outstanding nutrition with a variety of enticing tastes, textures and aromas designed to magnify sensory appeal with dogs. In short, SAVOR is for those who want to feed the good life. Here's a look at all SAVOR has to offer.
SAVOR® SHREDDED BLENDS
You can certainly find dog foods out there that emphasize flavor to tempt a picky eater. But most of the time, that comes at the expense of nutrition. But when you feed your dog a SAVOR Shredded Blend, you don't have to compromise on anything.
PurinaPro Plan nutrition is packed into tender savory shreds and crunchy nutrient-dense kibble to enhance the experience of eating. So if you have the pleasure of owning a dog that's hard to please or you just want to spoil your dog rotten, any of the SAVOR Shredded Blends available in store are certain to become your new go-to choice.
SAVORY ENTRÉES
Whether you make it a part of your daily routine or reserve these for special occasions, SAVOR wet dog food combines quality ingredients formulated in a number of flavorful, nutrient-rich entrées with a taste dogs love. And while the food is always the focus, it pays attention to the practical side of caring for a dog. That's why Savory meals come in a convenient, resealable tub.