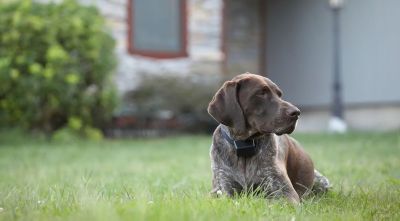 3 Reasons to Use Grain-free Pet Food
Since dogs evolved from wolves, it makes sense for them to eat diets that suit their primitive digestive systems.
Grains don't fit into the diet of a dog or wolf, so you should consider choosing a grain-free food. The following three reasons might convince you to find a healthier pet food that doesn't include grains.
Some Dogs Have Grain Allergies
Since a dog's natural diet doesn't include grains, some canines experience allergies when they eat pet food made from barley, corn, rice and other cereals. Allergic reactions to grains can cause:
Itchy skin
Rashes
Diarrhea
Flatulence
Vomiting
Ear infections
Some dogs have such intense reactions to grains that they scratch and bite their itchy skin until they develop painful sores. Others may experience intense gastrointestinal distress that negatively affects their health and makes it difficult for owners to keep them inside their homes.
Certain breeds are more susceptible to allergies than others. Breeds with high risks of developing grain allergies include:
Boxers
Cocker spaniels
Collies
Dachshunds
Retrievers
Terriers
It may take a few weeks for allergic reactions to disappear after you switch to a grain-free dog food. Just keep an eye on your pet and stay patient while it recovers.
Grain-Free Food Can Improve Skin and Fur Health
Even if your dog doesn't have an allergy to grains, he or she may benefit from a grain-free diet. One of the best aspects of removing grain is that you get a chance to replace it with healthier ingredients like meat and vegetables.
By feeding your dog a food that contains more meat protein and vegetables, you can expect to see an improvement in skin and fur health. The dog's skin may become less itchy. Depending on the dog's breed, its fur may become softer and shinier.
Your Dog Will Have More Energy
Since grain-free diets give your dog the nutrition it needs, your furry friend will likely become more energetic after switching foods. Having more energy plays a crucial role in your dog's long-term health. Dogs that feel lethargic often don't get the exercise that they need to maintain healthy weights. A lack of exercise also contributes to bone and muscle loss.
You and your dog can also get emotional benefits from a grain-free diet. When your dog has more energy, you can enjoy longer walks and play sessions. The more fun your dog has with you, the more of an emotional connection you will feel with each other.
While some dogs can tolerate grains, others face negative health consequences when they eat foods that contain too much grain. You can stay on the safe side by choosing a grain-free food that helps ensure your dog's good health.