Do You Know What To Feed Your Large Or Giant Breed Dog?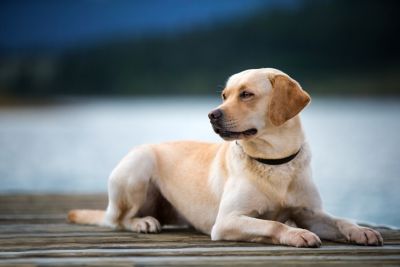 When looking for the best food for your giant or large breed dog, there are a number of factors that influence the right choice. This includes the nutritional formulation, as well as attention to details like kibble size. Purina® Pro Plan® Focus has a number of great options designed to bring out the best in your dog. But first a little background.
CONSIDERATIONS FOR LIFE STAGE
Whether you have a giant dog that tops out at more than 100 pounds, like a Great Dane, Mastiff or Saint Bernard, or a large dog weighing in at around 50 to 100 pounds, such as a Labrador Retriever, German Shepherd or Collie—the nutritional needs of your dog will change over time. So it's important to know what types of nutrition can support these different stages in life.
PUPPY
Growing puppies require more calories, protein and fat than adult dogs, especially for big dogs. As it takes a little longer to fill out a frame of that size, it's not uncommon for large or giant breed dogs to eat puppy food up until their second birthday.
Purina® Pro Plan® Focus Puppy Large Breed is an excellent option as it contains:
High-quality protein, including chicken as the first ingredient
DHA from omega-rich fish oils to help nourish brain and vision development
Antioxidants to help support a puppy's developing immune system
Calcium, phosphorus and other minerals help build strong teeth and bones
Vitamin A and linoleic acid, an omega 6 fatty acid, to promote healthy skin and coat
ADULT
You'll want to transition your giant or large breed dog to an adult food around 18–24 months. Work with your veterinarian for an opinion as to when your dog is fully grown. The Pro Plan®Focus platform offers a number of adult formulas designed to support good health and an ideal body condition throughout adulthood.
SENIOR 7+
While larger dogs might show signs of aging a little sooner than smaller dogs, the transition typically occurs around age 7. Look for a food with optimized nutrition to help meet your senior dog's unique needs.
A NUMBER OF GREAT OPTIONS
The Purina Pro Plan Focus platform offers a number of formulas targeted specifically to meet the needs of large or giant breed dogs. So whatever size, breed, age or unique need, with Focus you can be confident you'll find outstanding nutrition that performs for a lifetime.