What Do Cats Need To Thrive?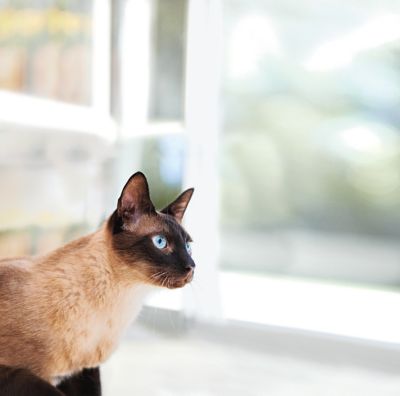 Do you want a cat food that helps your cat thrive? Cats, just like humans, have complex nutritional needs. It can be hard for owners to understand every facet of what their cat needs, but they needn't look beyond their cat food.
YOUR CAT'S PHYSIOLOGY
To understand your cat's needs, let's look at her physiology:
IMMUNE SYSTEM
Protein and antioxidants help support your cat's immune system.
SKIN AND COAT
Omega-6 fatty acids like linoleic acid, Vitamin E and A, and minerals like zinc, help maintain your cat's shiny coat and healthy skin.
DIGESTIVE HEALTH
Natural prebiotic fiber, sourced from chicory root, helps promote digestive health by feeding the beneficial bacteria already in your cat's intestinal tract.
BONES AND TEETH
To help support strong bones, cats need calcium and phosphorus.
VISION
Vitamin A and taurine help keep cats' vision sharp.
Your cat's health starts with a nutritious, well-balanced food. Specially formulated foods, like those found in our Pro Plan® Focus platform, make it easy to ensure you're getting nutrition that addresses your cat's needs.