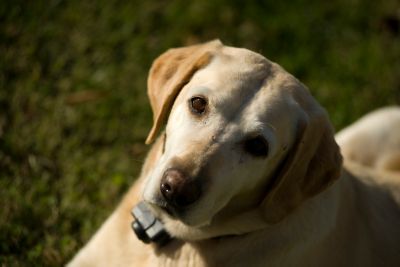 Three Things to Consider When Choosing Pet Food
Feeding your furry family member in the healthiest way possible means knowing how to read food labels and understand what your pet needs for every age and stage of life. All dog and cat foods aren't created equally, so do your homework before visiting the pet supply, grocery or big box store. With so many choices, finding the right food can feel overwhelming. Use the following three tips to help you get started:
Your Pet's Age
Most pet foods are divided into categories by age. Puppy and kitten foods have extra calories and nutrients your pet needs for healthy growth and development. Most young dogs and cats eat puppy and kitten food for one year, but larger breeds can benefit from these specialized foods for up to 18 months due to their intensive growth needs. Using puppy or kitten formulas for the right amount of time can help prevent joint and other health problems later in life. Talk to your veterinarian about the right time to switch your pet from puppy or kitten food to adult formula. Once your pet has reached adulthood and is no longer developing choose a maintenance formula based on your dog's age. Your veterinarian is monitoring the growth of your pet, knows the needs of particular breeds and can help you make the best choice for your pet's unique physiology.
Your Pet's Health
Many pets have health issues that develop as pets age. Obesity, joint problems and allergies are some of the top complaints of dogs as they approach mid-life and senior status. Choosing pet foods that help address these issues can keep your pets active and healthy as they age. Pets who are overweight or less active can benefit from reduced-calorie formulas designed for healthy weight management. Pets that have stiff and swollen joints get relief from formulas that include glucosamine, chondroitin and Omega 3 essential fatty acids. Pets that struggle with allergies and present with symptoms such as dry, itchy skin, hot spots and hair loss may be struggling with food sensitivities. Choosing foods that eliminate grains and use only whole ingredients can help ease the symptoms of allergies. Senior pet formulas also have ingredients that help with joint health, obesity, constipation and other digestive issues. Senior pets that have dental issues can benefit from softer foods or a mixture of wet and dry foods during this stage. Talk to your veterinarian about your pet's age and what food will best contribute to the overall health of your furry family member.
Balanced and Complete
Pet foods are certified "complete and balanced" by the Association of American Feed Controls Officials (AAFCO). This agency has strict requirements to ensure that the food you are purchasing is just that- complete and balanced for every pet. Complete and balanced diets for dogs and cats must contain minimum amounts of the nutrients necessary to keep your pet healthy. This includes amounts of crude protein and fat, and maximum amounts of water and crude fiber. The analysis doesn't give the exact amounts of each item contained in the pet food, so using the manufacturer's average nutrient profile found in the labeling is a better indicator of what's actually in your pet's food. Contacting a pet food company directly is one of the best ways to get more complete information about the products you're considering. Most pet food companies are happy to give you additional information about their foods that is not included on the label or the company website.
Tractor Supply Co loves helping you take care of your well-loved pets. Choose from our complete line of high-quality dog, cat and small animal foods.