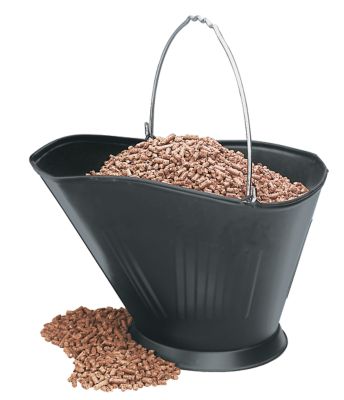 Why Heat with Pellets?
When it comes to choosing a heat source for your home or cabin, consider wood pellets. There are several different kinds of pellets to choose from, but for home heating, wood pellets are the most popular. Wood pellets are made from compressed sawdust and other byproducts from the milling of lumber, the manufacturing of furniture and building construction.
Multi-fuels consist of wood pellets, corn or cherry pits. They take only 25% of the storage space required for wood logs, to achieve the same BTUs. They have 5 to 14% moisture content which creates a very efficient fuel.
Benefits of Pellets
Wood pellets are burned in pellet stoves that look a lot like a typical wood stove with one big difference -- the inside of a pellet stove is a high-tech machine with circuits, a thermostat, fans and an automatic hopper that feeds the pellets into the combustion area. Pellet stoves are efficient. And with the price of fossil fuels continuing to climb across the board, these hardworking heaters can save you money over time. Besides being a cost-effective way to heat your home or cabin, pellets are a good heating choice for the following reasons.
Efficient | Wood pellets are an efficient source of heat because they contain very low levels of moisture and ash, when compared to woodchips or cordwood. Virtually all of the material is burned and converted to heat.
Cost-effective | Wood pellets are economically competitive with home fossil fuel options and electric heat. Relative to other home heating alternatives, pellet fuel prices are less volatile.
Convenient | Bags of pellets are easy to store. A ton of pellets consists of fifty 40-lb bags and stacks neatly in a 4' x 4' x' 4' area. Bags of pellets pour directly into a stove hopper, and regulating the rate at which the fuel flows into the hopper is easy given the small, uniform size of the pellets.
Environmentally responsible | Wood pellets are a sustainable fuel source, and burning wood pellets is carbon neutral.
Renewable | Wood pellets are a biomass product made of wood waste or other forest-thinning byproducts. According to data collected by the Pellet Fuels Institute, wood pellets are an unlimited fuel source.