Color Blocking your Flower Garden
By Jodi Torpey
If an all-white garden pops to mind when you hear the word, "monochromatic," it's time to think again. A moon garden filled with white flowers and silvery foliage is an example of a monochromatic garden, but any single-color garden fits that description, too.
A one-color garden is designed with flowers that belong in the same color family. Whether you choose an assortment of flowering plants in all red, orange, yellow, blue, or violet, planting in a single-color scheme makes for an exceptionally stunning display.
It's a simple idea to plant flowers in blocks of one color, but the finished garden looks like the work of an expensive landscape designer. These showy flower beds can add bright splashes of color to any underused planting spaces around the yard. Just be sure to match plants with similar sun, shade, and water needs.
To make the most of your color-block garden, consider matching the color palette to placement. Lighter variations of cool colors, such as blue, violet, and purple, create a calm and soothing environment. These colors give the illusion of a larger area by brightening small, shady planting spaces.
On the other side of the color scale, warm reds, oranges, and yellows convey lively energy to make a bigger garden seem smaller and cozier. These colors look best when planted in full sun.
Go For Variety
Color-block plantings should avoid masses of the same kind of flower. A bed planted with only red tulips is eye-catching, but without some variety among the colors and flower shapes, the eye quickly moves away.
To help invite the eye to linger longer, select an assortment of flowers in the same color family, but in different shades, tints, and hues. If you'd like to celebrate the color pink, for example, plant dark pink impatiens, light pink geraniums, and a mix of dark and lighter pink petunias.
If you'd like to give your landscape the blues, try combining blue verbena, lavender salvia, and deep purple Angelonia flowers. Toss in a few fuzzy blue Ageratum for added texture and interest.
It's fine to also include perennial plants in a color-block garden. Ornamental grasses or a tidy flowering shrub can add structure to the annual bed and act as a backdrop for different colored flowers each year.
If you need some creative inspiration, thumb through a gardening magazine, turn to Pinterest, or visit your favorite garden center to see how ornamental plants and merchandise are displayed together.
The newest trend is to create attractive displays using six or more flowering plants, all in slightly different tones of the same color.
Many displays also include garden accessories in similar colors to highlight the color scheme. Look for colorful garden chairs, planters, whimsical ornaments, or even paving stones to add a dramatic touch to your color-block garden.
Color Block Garden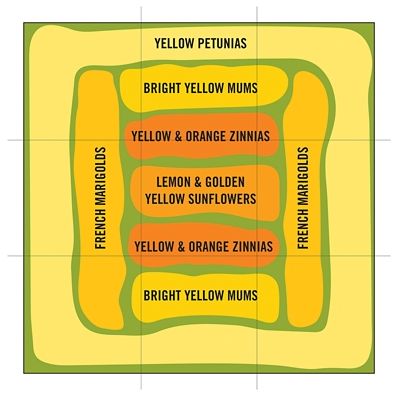 Marigolds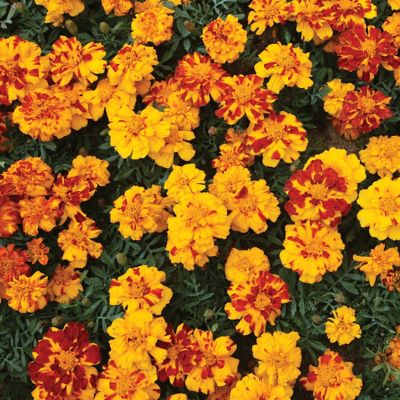 Mums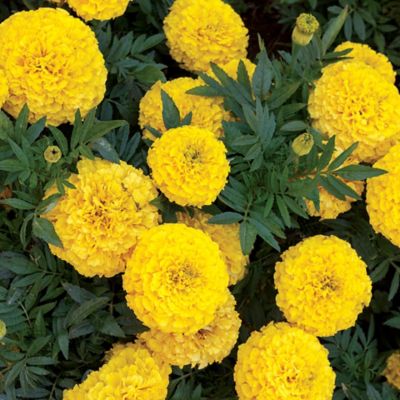 Lemon Sunflowers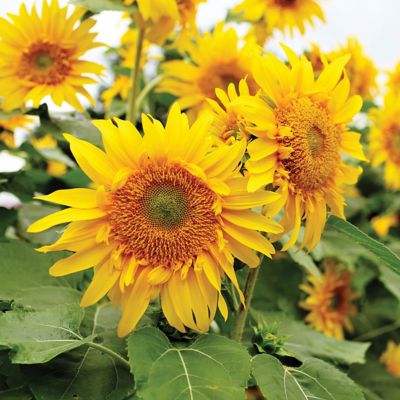 Orange Zinnias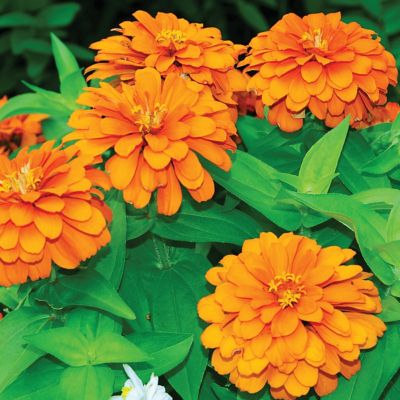 Petunias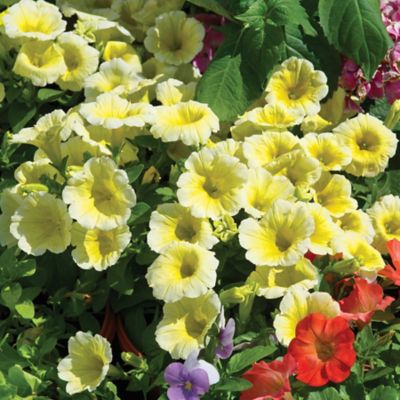 Yellow Zinnias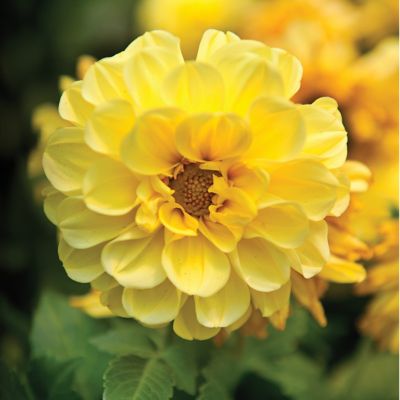 Golden Yellow Sunflowers