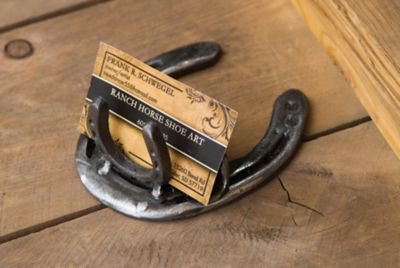 Rustic Art
By Gayle Smith
Photography by Johnny Sundby
Equine footwear has found new uses in western art, says South Dakota horseshoe artist Frank Schwegel. With the holidays approaching, Schwegel offers these simple ideas for creative, do-it-yourself gift-givers.
Business Card Holder
This business card holder is simple to create with two miniature horseshoes, a 3-inch piece of angle iron, and some JB Weld.