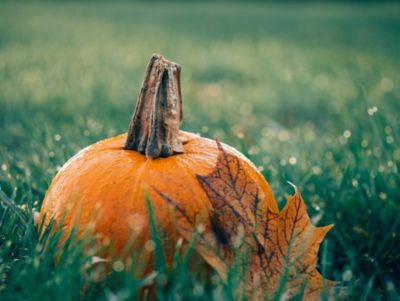 The Health Benefits of Four Vegetables
We all know that we should clean our plates and eat all our vegetables, but it's not just so we can eat desert! Learn about what's in vegetables that our bodies need.
Why Do We Need Vegetables?
Humans are omnivorous, meaning we eat both meat and plant-based food. Vegetables provide our bodies with a long list of vitamins and minerals, things that we can't produce on our own—they need to be ingested from an outside source. That's where the vegetables come in!
Four Garden Vegetables and Their Health Benefits
Here are four examples of the many health benefits of vegetables.
Beets
These powerful root vegetables are packed with vitamins and minerals, such as vitamins C and B6, magnesium, potassium, and manganese. It's also low in calories, so it efficiently gets you the nutrients that you need. What does all of that mean for you in English? Beets keep your blood pressure low, which means they help to reduce risk of heart attacks, heart failure, and strokes. However, you need to regularly eat beets to gain this benefit as it's only effective while the nutrients in beets are still in your bloodstream.
Brussels sprouts
While often the brunt of criticism, Brussels sprouts are extremely beneficial in your diet, containing lots of vitamins K, C, and A, as well as folate, and manganese. Broken down, these contribute to better bone health, promotion of iron absorption, and support of gut health. Bottom line? It doesn't hurt to start eating more Brussels sprouts.
Carrots
The iconic orange root vegetable, carrots are a good source of fiber in your diet, as well as ranking low on the glycemic index, meaning they don't raise blood sugar quickly after a meal. This is beneficial in particular for people with diabetes who want to have a sweet treat without affecting their blood sugar. Carrots also can help to reduce the absorption of cholesterol in the digestive tract, which can lower overall blood cholesterol.
Pumpkins
These fall harvest vegetables are an excellent source of vitamins and minerals, including vitamins A, C, and E, and potassium, manganese, and iron. They are a low-calorie food since they are 94 percent water. Don't forget to save the seeds! Pumpkin seeds are high in vitamin K and chalk full of minerals, such as phosphorus, magnesium, and iron. The seeds contain antioxidants which can help to reduce inflammation in people with arthritis, including rheumatoid arthritis. They can also improve the health of your heart due to the minerals and antioxidants!