Harvest, Store, and Cook Winter Squash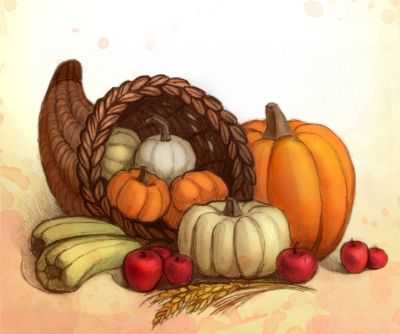 by The Old Farmer's Almanac staff
Pick, store, and cook winter squash for a full winter's bounty.
For seasonal soups, stews, casseroles, and roasted veggie dishes, nothing beats winter squash. Butternut, acorn, delicious, hubbard, banana, buttercup, and spaghetti squash are all-time favorites. And, of course, pumpkins win a prize, too!
Harvest Time Tips
• Wait until squash vines begin to dry and the rinds have toughened before harvesting.
• Check to see if a squash is ready to be picked by pushing your thumbnail into the skin—when mature, it willnot leave an indentation. (Most winter squash mature in 75 to 120 days.) If harvested too young, the flavor will not be as full. Note the date at planting time to predict when it should be picked
• Harvest mature squash before a hard frost, and cover any that have not ripened with a heavy layer of mulch or straw, or a tarp. A light frost can improve the flavor of squash because it changes its starch to sugar, but bear in mind this will also shorten its storage life.
• Cut, rather than pull, squash from the vine. Keep a few inches of stem on the squash, but do not use it as a handle—if it breaks off, the squash is vulnerable to rot.
• Protect squash from cuts, scrapes, and dents—all of which can lead to early spoilage.
Cure and Store
Wipe off any soil clinging to the squash. Do not wash with water, as that can cause rot.
Dry and cure squash in a warm, sunny room for two weeks. Be aware that acorn squash will be stringy if cured, so move it from the garden straight into storage.
Keep like varieties together as duration of storing capacity differs.
Choose a storage area with temperatures of 45° to 50°F with 65 to 70 percent humidity, gets no sunlight and is impervious to rain.
Provide good air circulation by keeping storage bins 1 to 3 inches away from walls.
Cut and Cook
Use thinner-skinned squash such as acorn, delicata, and spaghetti within two months of harvesting them.
Eat hubbard and buttercup squashes and pie pumpkins within 4 months of harvest.
Save butternut for last—it can keep until spring.
Tip: When it comes time to cook tough-skinned squash, poke a few holes in it with a fork and microwave it for two minutes. That will make skinning and cutting it easier.
Winter Squash Wisdom
Winter squashes are nutritional powerhouses—packed with vitamin A, fiber, vitamin C, several of the B-complex vitamins, potassium, and many other essential minerals. They also contain unusually high amounts of several carotenoids, a class of more than 600 plant pigments manufactured by plants for their own protection. Some carotenoids convert to vitamin A in the human body.
Did You Know?
Squash are fruit—they develop from the flower and contain seeds. However, the stems, leaves, roots, and flower bud are considered vegetables, which means the entire plant is edible.
Kids in the Kitchen!
Have the kids help to make spaghetti squash and meatballs—they'll love scraping the squash from its skin!
Spaghetti Squash
Ingredients:
1 3-pound spaghetti squash
2 tablespoons water
2 tablespoons olive oil
¼ cup chopped parsely
Instructions:
Halve squash lengthwise and scoop out the seeds. Place facedown in a microwave-safe dish; add water. Microwave, uncovered, on high until the flesh can be easily scraped with a fork, 10 to 15 minutes.
Heat 1 tablespoon oil in a large skillet over medium-high heat. Scrape the squash flesh into the skillet and cook, stirring occasionally, until the moisture is evaporated and the squash is beginning to brown, 5 to 10 minutes. Stir in 1/4 cup parsley. Remove from heat, cover and let stand. Serve with your favorite red sauce, with meatballs, or as a side dish. Makes 4 servings.
Sure-Bet Seasonal Soup
On a chilly October night, hunker down with a bowl of hot curried butternut squash soup.
Curried Butternut Squash Soup
Ingredients:
1 large butternut squash
3 tablespoons unsalted butter
4 cups halved and thinly sliced onion
2½ cups chicken stock, divided
1 cup half-and-half or light cream
2 tablespoons brown sugar
1½ teaspoons curry powder
salt and freshly ground black pepper, to taste
½ cup apple butter, for garnish
Instructions:
Preheat the oven to 375°F.
Halve the squash lengthwise, scoop out the seeds, and place it on an oiled, rimmed baking sheet, cut sides down. Bake for 45 to 60 minutes, or until the squash can be pierced easily with a paring knife. Transfer the sheet to a rack and turn the squash over to cool.
Melt the butter in a large skillet over medium heat. Add the onion and cook, stirring often, for 15 to 18 minutes, or until golden and caramelized. If the onions become dry, add water, 1 tablespoon at a time, as needed.
Transfer the onions to a food processor. Scoop the squash out of the skins and add to the processor with 1 cup of the chicken stock. Process until smooth.
Transfer the onion–squash mixture to a large saucepan. Add the remaining 1½ cups of stock, half-and-half, and brown sugar. Bring to a simmer, stirring often (do not boil).
Ladle ½ cup of soup into a small bowl and add the curry powder.
Stir to blend, then return it to the soup. Stir and simmer for 5 minutes more, adding salt and pepper, to taste. Serve hot, passing the apple butter at the table. Makes 6 servings.
Don't Forget the Seeds!
Dried and baked pumpkin and squash seeds are a healthy snack that kids can help to make.
Roasted Pumpkin Seeds
Ingredients:
seeds (1 to 2 cups) from one pumpkin
1 teaspoon peanut or canola oil
salt (optional)
Instructions:
Rinse the seeds thoroughly to remove any pulp. Pat dry between paper towels. Put seeds into a shallow baking pan and drizzle them with oil, stirring to coat each seed. Spread the seeds out in the pan and bake at 325°F until golden and crunchy, about 1 hour. Stir frequently to turn. Serve as is or sprinkle with salt. Store unused seeds in an airtight container for up to one month. Retoast stored seeds for about 5 minutes, as needed.