Out Here - Summer 2016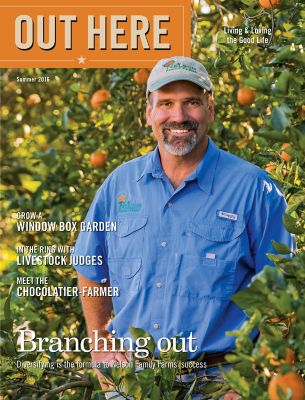 Out Here Magazine - Summer 2016 - Tractor Supply Co.
Branching Out
Bill Nelson retired in 1984 after three decades at the telephone company and eagerly went full time into the Florida citrus groves where he had grown up working alongside his father.
Indeed, Bill had spent nearly his entire life on his family's farm in Fort Pierce, Fla., working before and after work and on weekends. Now, he could spend his days outside, tending to his trees and the fruit stand that he and his wife, Charlotte, operated.
But the new full-time farmer practically was met by an outbreak of citrus canker that hit Florida in the mid-1980s like a fierce hurricane. The highly contagious disease, which nearly devastated the state's citrus industry, causes citrus trees to decline in health until they produce no fruit.
"It about shut us down," Bill recalls.
Some growers lost everything they had, but the Nelson family persevered.