Jan Corey Arnett, of Battle Creek, Mich., is known as "The Barn Lady" because of her longtime interest and work in preserving heritage barns.
"The Barn Lady," name was given to her several years ago by a little boy who watched as she negotiated to save a heritage barn from the wrecking ball.
"Why are you doing this, barn lady?" he asked.
"So children like you can have the opportunity to experience these wonderful places," she answered.
Jan's passion is spreading the word about what is possible so that traditional barns everywhere have a chance at-a new life and new purpose.
She believes that "knowledge is power," so she writes often, speaks frequently, photographs constantly, and networks daily-about heritage barns.
Jan is motivated by others who recognize the value of heritage barns. "There are barn ladies and barn guys across this country and in other countries as well, each in her or his own way, making a difference and sharing ideas," she says. "They inspire me."
These are some of the barns still standing because of barn preservationists.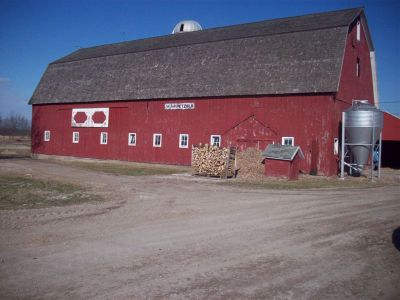 This 34x90 timber-frame, gambrel-roof dairy barn stood empty in northern Michigan before being sold for $1, dismantled,-and moved to Louisiana to be rebuilt and used on a large farm there.
Photo credit: Ed Sergent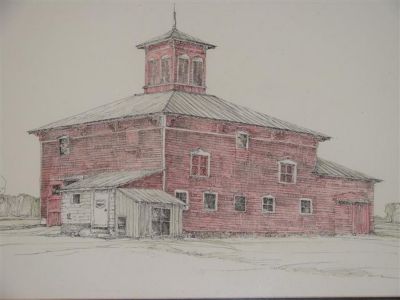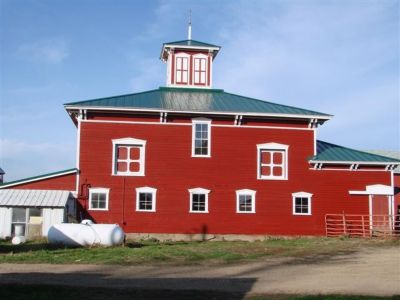 The owners of this unusual Ovid, Mich., barn had only a very old sketch to go by when they decided to rebuild the center point cupola and restore the structure for continuing use as a dairy barn.
Sketch: Sovis family
Photo credit: Jan Corey Arnett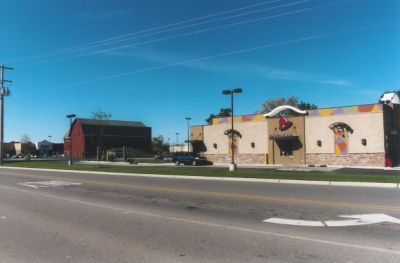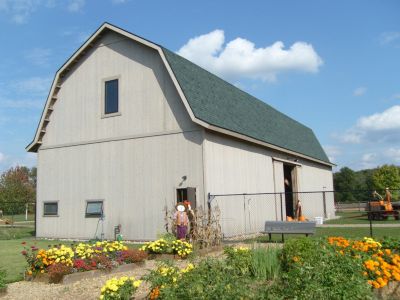 When a large discount store built a new supercenter in Ionia, Mich., on what had been a productive farm and sold adjoining parcels for other development, preservationists convinced the company to save the large landmark barn. The barn was dismantled and the best of its frame was used to build a smaller barn on the grounds of a YMCA facility 60 miles away, where it is a popular gathering place.
Photo credit: Jan Corey Arnett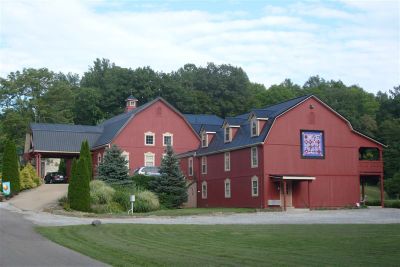 Except for the gambrel-roof lines of The Barn Inn in Millersburg, Ohio, it is difficult to tell that an early 1900s barn is the heart of this popular bed-and-breakfast. Some requirements for preserving its look and line had to be met when the barn was approved as an historic structure, but the tax credits made it worth the effort.
Photo credit: Jan Corey Arnett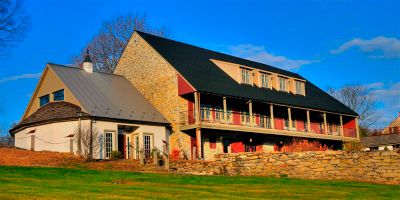 Teachers Vivian and Bob Abel bought a Pennsylvania farmstead in 1985. After restoring the 1842 farmhouse, they converted the 1809 barn to a bed-and-breakfast. Their Pheasant Run Farm is an award-winning destination, including receiving Adaptive Re-Use honors from the Historic Preservation Trust of Lancaster County, Pa.
Photo credit: Dan Myers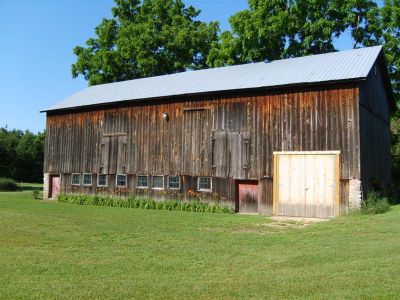 Chris Rohwer, of Kalamazoo, Mich., fell in love with this barn even before he and his wife saw the house on the property. Eight years and about $8,000 in repairs later, their barn is a popular meeting place for movies, music, and community fundraisers.
Photo credit: Chris Rohwer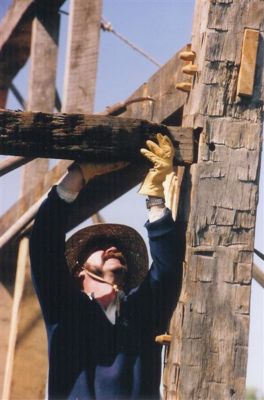 Timber-frame barns can successfully be dismantled, repaired, and rebuilt by using new and old "bones." This old barn gets a new life after being moved to the grounds of a nonprofit organization devoted to teaching sustainable farming methods.
Photo credit:-Jan Corey Arnett