There's something special about creating handmade presents for my family and friends. Not only do I enjoy making things, but creating something especially for someone else adds to the charm and thoughtfulness of each gift.
If you love to give your friends and family handmade gifts for special occasions or even for no reason at all why not take your creativity a step further and make the gift wrap, too?
Even better, customize it even more by making your own stamp.
It's the perfect way to add an extra-special touch to every occasion, plus you can reuse your stamps again and again.
Here's how:
Materials: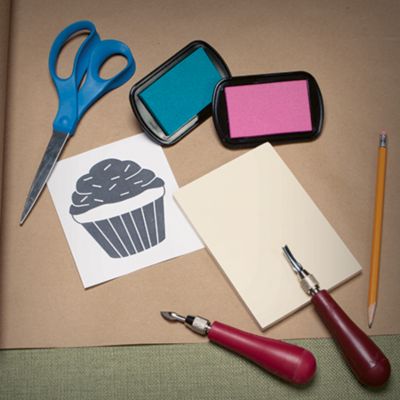 You can get these at any hobby or arts-and-crafts store.
Linoleum stamp block
Small-gouge linoleum cutter
Knife linoleum cutter
Inkpad or paint
Stencil design (Download our designs at TractorSupply.com/OutHere)
Blank kraft or butcher paper
Scissors
Pencil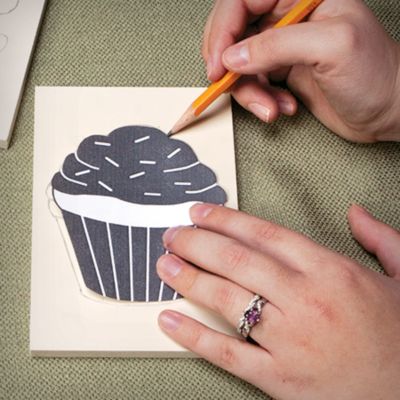 Instructions:
Download our three pre-designed stencils created exclusively for Out Here readers. They are linked to the stencil image at the bottom of this page. Print out the pattern, then cut around the outside of the design, staying as close to the lines as possible. If you prefer to make your own stamp design, you can draw it right onto the stamp.
Place the cut-out design on the stamp block and carefully trace around the stencil with a pencil. Once you have the outline drawn, draw the interior lines of the stencil directly onto the stamp block.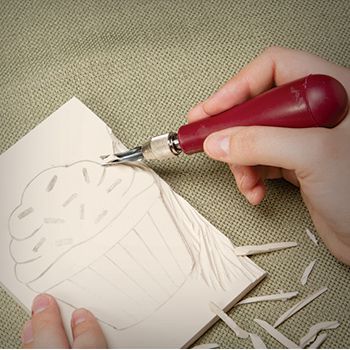 Take your small-gouge linoleum cutter and start to carve out around the outside of the design. Take your time and work by taking out small amounts of the block, rather than large chunks of the stamp block. Carve deep enough into your block so that the only raised surface that remains is your design.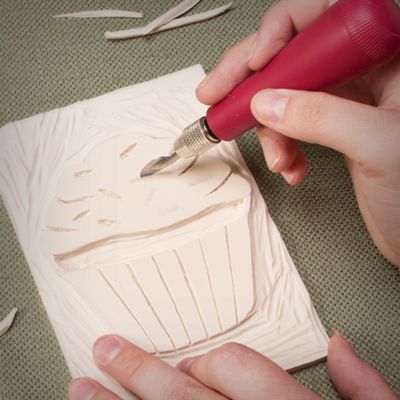 Now use your knife linoleum cutter to carve out the interior lines of the stamp. Keep in mind that everything that remains raised will be the image that is printed. If you are using our stencil designs, you will want to cut away all of the white areas.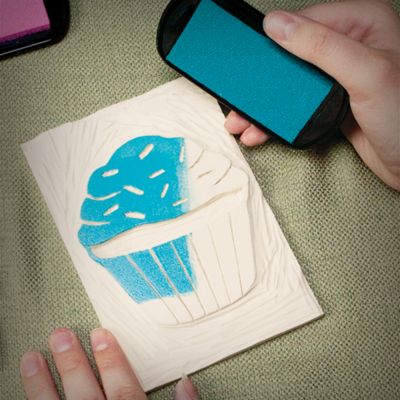 Use your ink pad to disperse the ink evenly onto your stamp. This is the time to check your stamp to make sure that everything that you don't want to print is carved away. If you missed a few spots or got ink on the outside of the stamp, you can go back and carve those away now.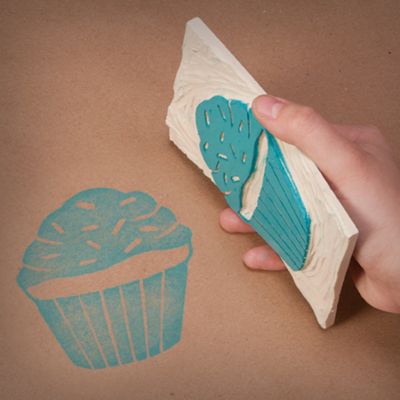 Stamp the inked design onto your kraft paper. Space the stamp designs however you want, but for smaller packages and smaller stamp designs you will want to space them closer together. Be sure to re-ink after each stamping to get the most vivid colors.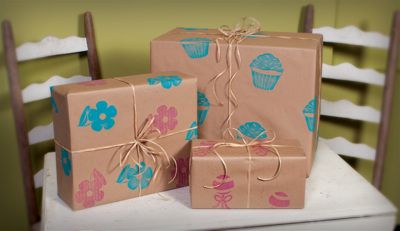 Let the stamped paper dry, then wrap your presents, and finish with a nice ribbon. Make sure you wash off your stamps with water after you are done so you can use them many more times.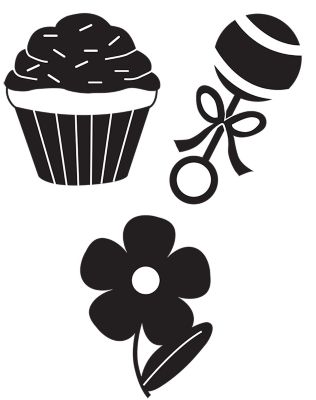 Interested in making your own rubber stamps for creating wrapping paper, scrapbooking, or cards?
Click on this image to open and save the PDF file with these simple stamp patterns that crafter extraordinaire Elle McCann designed exclusively for Out Here readers.
Try different stamp designs for different occasions and even vary the stamp colors for each recipient. Last year, during the holidays, I made a Christmas stamp and changed the stamp color for each person in my family, which made everything feel truly handmade.
Elle McCann, of Nashville, Tenn., loves everything handmade and her friends and family love to receive all of her creations.