There was a time when Reed, a tiny, injured, stray pit bull puppy, wouldn't have lasted long after being picked up by animal control.
But Melissa Mariner-Loos, of Southampton, Pa., noticed his profile on Petfinder.com pet adoption website, fell in love with the puppy, which by then was six months old, and gave him a forever home.
"It was the photos, really," she says. "The descriptions of all the dogs were jumbled together — they were good with kids, housebroken, that kind of thing — but something about his face caught my eye."
Reed, who has been with Melissa's family since 2005, became an inspiration for Melissa, a rescue volunteer who last year started her own rescue group, Bella-Reed Pit Bull Rescue, named for Reed and one of her other dogs.
Reed and millions of other homeless animals like him most likely would have been euthanized rather than adopted, had it not been for Betsy Banks Saul, co-founder of Petfinder.com, which started as a benevolent grand experiment and ended up being the world's largest online animal adoption site.
Betsy combined her compassion for homeless animals with a relatively new network at the time called the World Wide Web to create a tool that would forever transform animal adoption — and save the lives of millions of pets.
PETS ARE FAMILY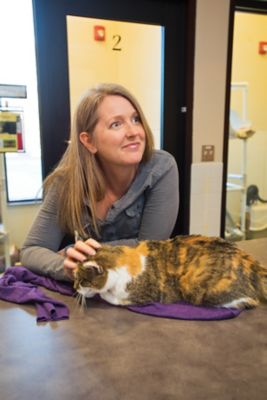 At Betsy's historic farm and farmhouse in rural North Carolina just outside Chapel Hill, dogs Jake and Pinto romp through the house; Sidney the box turtle seeks out a quiet nook; and Charlie, the indoor cat, snuggles down in an upstairs bedroom.
A large drawer in the spacious, light-filled kitchen is dedicated to dog paraphernalia — leashes, dishes, toys, halters, and collars.
"You won't find cookies in the cookie jar," advises Becky Nichols, Betsy's daughter. "It's full of dog treats."
Here, pets are considered part of the family, and they're treasured as such.
This viewpoint — that pets are family — was key to Petfinder's original goals and eventual success.
"There was a cultural shift," Betsy says. "Pets went from outside in the back yard … to our beds."
Petfinder had a lot to do with that cultural shift, she acknowledges.
"We've felt great responsibility to our pets as family members," she says.
And by talking about that on a national stage and expressing a strong, focused, and single-minded opinion, shelters and consumers have embraced the idea, she says.
"I think that has given a lot of permission to a lot of people and to a lot of corporations," she says.
Not only have pets moved indoors from the back yard, they practically have a place at the table. Many pets are fed premium food, have standing grooming appointments, are treated quickly by veterinarians, and accompany their "pet parents" — notice the change in the language — nearly everywhere they go.
When Petfinder started in 1996, U.S. pet owners spent $21 billion on their furry friends, according to the American Pet Products Association. The association estimates that number for this year to be $58.51 billion, which includes food, vet care, supplies, grooming, and boarding.
But this love for our pets — our four-legged family members — wasn't always so fervent. Not until a young couple stumbled upon a Big Idea.
AN 'AHA' MOMENT
Betsy and her then-husband, Jared Saul, were postgraduate students at the beginning of 1996, when the idea for Petfinders began percolating.
"We were driving to have dinner with friends to celebrate the New Year and we were talking about the World Wide Web," Betsy recalls.
Of course, most people had yet to hear of the web; indeed, very few had home computers. But Jared, as a medical student, liked computer coding, and Betsy's mother, Joan Banks, is a writer who used a computer for her work, so both were more knowledgeable than most.
"The web was so functionally amazing in that you could store data," Betsy says. "And the idea that you could reach into people's homes and communicate with them was something."
At the time, though, most of the sites were academic and corporate, and Yahoo had just started.
"We were really talking about what a shame it was that most of the companies and nonprofits were not using the web to their full advantage," she says.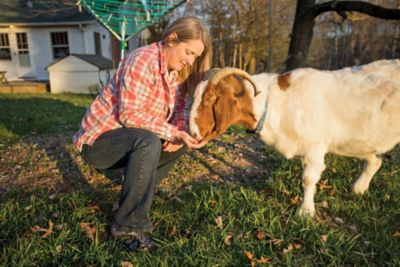 They began listing all of the criteria that they would use in developing a website — making it searchable, full color with photographs, easily marketed.
"Our final criteria was that it would be for either a nonprofit or for a government social initiative that would never be able to afford (it) … something benevolent," she says.
"And at the same moment, in that car in New Jersey, we had this 'aha' moment: pets and shelters," she says. "It was one of those perfect moments."
"We knew all of sudden this could be huge, marketing pets by letting people know where they are," she continues. "This way you could hone in on (the kind of pet) you want."
The website also would open the doors, in a virtual way, to places that were not very inviting to begin with.
Animal controls — typically called dog pounds back then — were not open on weekends, they were typically located in risky areas, and it was very difficult to adopt a pet, Betsy says.
"They had a 'dangerous-place' reputation," she says.
The animals inside didn't fare much better. These outcasts were perceived as "less-than" damaged goods or mangy mutts, so euthanasia, rather than a loving family, claimed them.
"We knew it would be hard to dispel that myth," Betsy says.
By the time they met their dinner companions at the restaurant, the Sauls had a plan.
"We were both starting new careers and this in no shape or form was connected to those goals, but we realized the impact it could have on animal shelters and it seemed important," she says.
They decided to create a benchmark — a goal — to work toward to gauge if the website was having any impact.
"We decided that if we could save a life a month," Betsy says, "then any amount of work would be worth it."
SURPRISING RESULTS
She contacted shelters around their region to send in descriptions and photos of their animals and Betsy would put them online in the evenings after work.
The site that she and Jared designed immediately stood out among online offerings that were very gray and consisted primarily of text.
"Websites were very cold back then. We launched and all of a sudden there were pastel, child-like drawings … it really stood out," she says.
It also began getting results. "I remember the first adoption," she recalls. "A dog named Lucy in Milford, N.Y., ended up living with people with a beach house."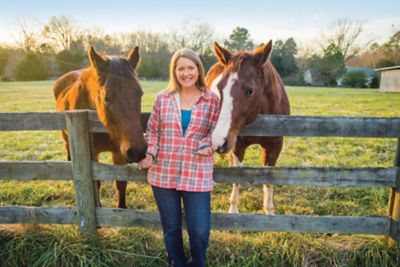 The site soared after that. Some shelters reported that there would be people lined up outside their doors on Monday morning waiting to come in and adopt a pet they had seen on the site that weekend.
"It was crazy," she recalls, adding that she quit her day job and worked at Petfinder full time, posting photos and keeping pet lists up to date.
So crazy that, within just two years, New Jersey's euthanasia rates had been cut in half, she says, and some shelters would be emptied — but only temporarily, of course.
"From Day One, we had exponential growth," she says. "Every year we doubled our numbers and doubled our shelters."
The key to such success? "Awareness is what causes things to change," Betsy says. "Case in point: A woman says, 'I adopted a Chihuahua on your website. I had no idea there were full breeds in shelters.'"
Others, such as Melissa, multiply that awareness even more by starting their own rescue groups.
"If you tell enough people about a problem, then the problem naturally is going to fade," Betsy says.
As successful as Petfinder was, the shelter workers and those who fostered pets in their homes were particularly inspiring to her, Betsy says.
"We were in the sunny place with doing the adoption piece of the animal welfare community, but there's a whole other part of animal control, like euthanasia and the actual control part," she says. "That's humbling in having all these people who are working so hard. There are people who are not paying their phone bill because they're spending their money fixing a dog that someone else broke."
"People are just so good," she says. "It's amazing."
OUT OF THEIR HANDS
Petfinder grew organically until the dot-com boom occurred in the late 1990s and investors were looking for sites to place money. Their "low-budget show," as Betsy calls it, received advertising money, as well as sponsorships for hundreds of thousands of dollars per year.
Such a money influx required "a whole new lesson in business," she says.
"We decided that in honor of the way and reasons we started, we would make every decision regarding Petfinder based on what would be best for pets and what would get more pets adopted," she says. "No decision would be based on what could generate more income, unless it could generate more income specifically for adoptions."
As Petfinder continued to grow, Betsy wanted to take it international, but she knew it would require a large media company with a long reach to accomplish that. They sold Petfinder.com to Discovery Channel, which in turn would sell it to Nestle Purina.
Betsy and her former husband are no longer part of Petfinder.com, but she is chairman and he is president of the Petfinder Foundation, an independent nonprofit that financially supports the shelters and rescue groups that post their adoptable pets on Petfinder.com.
HELPING VETERINARIANS HELP ANIMALS
Her hound dog, Jim, inspired Betsy's newest animal venture — Heal House Call Veterinarian.
"Jim had so many health issues that it taught me a lot about veterinary care," she says. Betsy watched as Jim's veterinarian, Dr. Erin O'Leary, visited weekly for a year, administering stress-free treatments — a unique house call practice that reminded her of the kindly vet Dr. James Herriot, who wrote the classic, All Creatures Great and Small.
Betsy, who is on the board of Tufts University's veterinary school, is well aware of the challenges for starting a new veterinary practice, and she wanted to provide a solution. Using the Petfinder model, she and Dr. O'Leary came up with Heal House Call Veterinarian (HealHouseCall.com), which is, essentially, business support for independent veterinarians that takes such things as marketing, appointment booking, and payment services out of their hands so they can "focus on the art of medicine," Betsy says.
"It does for veterinarians what Petfinder.com did for shelter workers: it offers a world of resources," Betsy says. "I get goosebumps thinking about it and I haven't felt that way since the early days of Petfinder."
MILLIONS SAVED
Looking back on Petfinder's influence and unparalleled results, Betsy surmises that changes in animal adoptions might eventually have evolved for the better, but Petfinder definitely set things in motion.
"Would this shift have happened anyway? I believe so, but its explosiveness was in good part fueled by us," she says.
"It was good to be in the right place at the right time," she says. "We had foresight and rules of engagement from early on."
They also had what she calls "white-knuckled will."
"A lot of times we felt like we had white knuckles on the steering wheel," she says. "We were going so fast into uncharted territory."
Since Petfinder started in 1996, more than 25 million four-legged lives have been saved, and now averages about 2 million a year, she says.
That trip into uncharted territory would end up being a mission of mercy like no other.
Out Here editor Carol Davis' rescues have included Toby, Maggie, Sam, Gracie, Gus, Sunny, Buddy, and Puff.