Joe Litton, of Georgetown, Ky., picked up pocketknives here and there for nearly 40 years, but upon retirement, he got serious about collecting a Case knife that is as useful as it is eye-catching.
"It's a knife that has a blade design like a straight razor," Litton says of the RussLock, named for the founder of Case knives, J. Russell "Russ" Case. "It's designed to be opened with one hand."
The one-handed open, courtesy of a special lever, reveals a surgical steel blade, with other components made of pure nickel silver. Handles come in bone, stag antlers, and hardy synthetics.
"It just kind of caught my eye. It's a very unique knife," Litton says. "It appealed to me because of the way it's designed and the guy who designed it (Tommy Hart)."
Since 2000, when the RussLock was first manufactured, Litton and his wife, Kathy, have amassed about 300 RussLocks. "We have tried to buy every one that they put out," he says. "There are some one-of-a-kind and a few very limited production runs that we don't have. But we have most of them."
Ed Jessup, Case's vice president of sales and marketing, frequently hears such stories from enthusiastic collectors of the company's American- made product, which began in 1889 when four Case brothers began fashioning knives to sell.
Nearly 20,000 people are member of the Case Collectors Club, the world's largest knife-collecting association.
The idea of collecting originated from Case's customers — not the company — who took to the handmade, utilitarian tool decades ago. "They found them in hardware stores and agriculture stores all over the nation," he says.
But as the knives became fashionable, and made in a variety of styles, with deer horn, mother of pearl, and bone handles, consumers began collecting, particularly in the 1960s.
"Case started to realize there was something going on. People were buying knives that they were not using, but buying just to keep," Jessup says.
Case's collectors' items include the 1920s Doctor's knife, which contained a blade to cut pills, a heavy end to crush pills, and a spatula tool to pour crushed pills into a capsule; knives that went to the moon and on all Apollo and Gemini missions as part of a survival kit; and knives commemorating every military combat.
Getting started is simple, Jessup says. "I would collect what I use, what I carry, what fits with my lifestyle," he says.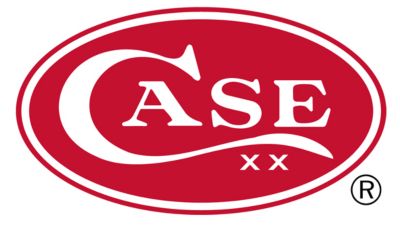 Visit Case's website at
wrcase.com
and check your local TSC store for Case knives made exclusively for Tractor Supply.
Because even though Case's knives are very collectible, they're built to carry and use for cutting, scraping, opening, unscrewing, sharpening, and much more.
"People come up often and say, 'I don't carry a knife.' But if I can talk them into carrying a knife for two weeks, they'll never go without it again," Jessup says.
A collector might choose knives that have a particular shape or pattern, says John Sullivan, Case's director of marketing.
"Some may choose a style because of the generational aspect of the hobby. For example, someone might say, 'My dad carried that Peanut knife, so I want that,' or maybe they like stag horn handles," Sullivan says. "There are all kinds of ways to collect."
Carol Davis is editor of Out Here.