For years, Amber Freda and her mother used their free time and scraps of yarn to make clothes for premature babies.
But it wasn't until her own son, Evan, was born four weeks early that she understood the full weight of the tiny gifts.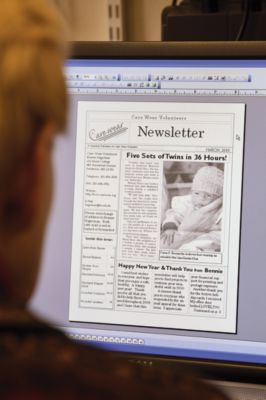 "Having someone out there give you something that they made by hand, that will help keep your baby cared for and warm is really incredible," she said. Freda is — and will always be, she says — a volunteer for Care Wear, a nonprofit group that recruits people to knit, crochet, and sew clothes for preemies and other children in need.
Bonnie Hagerman, who started the group almost two decades ago, hears Amber's sentiments over and over again.
"People say, 'I was amazed there were people out there who cared' and, 'You don't know what it means to see my child in something that fits,'" Hagerman says. "Or, 'We were traumatized from this early arrival and your gift is very comforting.'"
Those are sweet words to Hagerman, whose pet project has taken on a life of its own. Care Wear, born 20 years ago, has at least 1,200 people on the mailing list in almost every state and Canada, plus countless more who participate without ever signing up.
That's the beauty of Care Wear, Hagerman says. Crafters can simply take the patterns provided, make their projects, and pass them on to local hospitals. There's no official membership, no meetings, and no time commitment, and often the items can be made with scraps already in a yarn or fabric basket.
Yet it fulfills a need to serve, and that's what Hagerman herself was looking for when she came up with the idea back in 1990, when she read an article in a supermarket checkout line about Ohio volunteers making clothing for pre-term babies.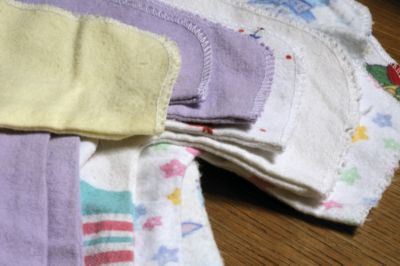 "I thought, 'Oh, I can do that,'" Hagerman says. After all, she was a former professor of textiles at Hood College in Frederick, Md., and a hobby knitter who had made sweaters and doll dresses for presents and for the Salvation Army.
So she asked the ladies' auxiliary at her local hospital — which knitted hats for full-term children — for their pattern. She scaled it down and sent samples off to Children's Hospital in nearby Washington, D.C., to see if they might work.
"I got a response: 'We are interested, but you're going to have to these hats much smaller,'" Hagerman says. "I sat down again and made four or five samples and made them smaller. And I heard from the nurse manager, and she said, 'You're going to have to make them smaller still.'"
This went on for several rounds, until the nurse finally told Hagerman to go to the grocery store, buy a lime and make an elongated cap to fit.
Hagerman set a personal goal of about 30 caps per month. How many could the hospital use, she asked.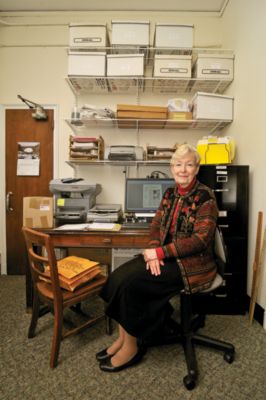 "And just very casually, she said, 'Oh, about 75 a month. And could we have booties and mittens to go along with them?'" Hagerman says. "And then I realized I was in trouble."
WELCOME GIFTS
A few newspaper articles helped draw more volunteers to help, and by 1993, she had gone national. Now, she rarely knits items herself, but instead devotes her time to producing the group's newsletter, sending out patterns, sharing the donated materials she receives, and finding out what hospitals need.
The list keeps getting longer. Hats, mittens, and booties keep the babies — some as tiny as 2 pounds — warm. Soft flannel kimonos hide tubes and wires and help parents feel more relaxed. Blankets cover cribs to keep them dark and quiet, or go home with financially-strapped parents.
All the preemie items are a savior for parents unprepared for an early delivery; some may not have the money or the time to go out and hunt down specialized preemie clothes, Hagerman says.
There are requests for positioning bolsters, IV covers, stuffed animals for older children, and hats with yarn braids attached for young cancer patients.
The gifts help smooth things out for families going through a very difficult time, says Katherine Murray, director for women's and children's services at Frederick Memorial Hospital in Frederick, Md.
"It means a lot to our patients," she says. "They're so overwhelmed with what's happening clinically that the small comforts mean a lot."
But the volunteers benefit, as well.
"It's a two way street," Hagerman says. "It's very, very rewarding to participate."
Hannah Wolfson writes in Birmingham, AL.