Just about everyone has a special place where they store their tools — even if it is just a drawer in the kitchen or a shelf out in the garage.
But the average tool owner probably could benefit from a little guidance in keeping those tools in top working order. After all, they aren't cheap and you've probably invested a lot of time and energy cultivating the collection. And really, what's the point of having all those fun and useful tools is they aren't working great when you really need them?
The first step to achieving tool greatness is proper storage.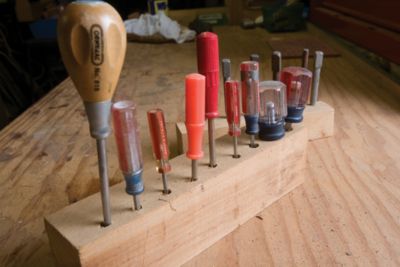 "The tools a homeowner has are typically not as well-cared for as a professional's because (the professional) has that much more invested in those tools," says John Foote, technical director of the Hand Tools Institute in Tarrytown, N.Y.
So the first step: "Arrange the tools so they won't get damaged."
That could be on a pegboard, in a toolbox, or even your own system that works with the space you have. Just as long as it is practical and works for you.
"The usual philosophy is keeping the stuff you use the most closest, the easiest to get at," Foote adds. So no more digging for a hammer or Phillips head way in the back of the drawer. And if your tool came with a special bag, use it for storage. Tools are durable, but not indestructible, so a little respect goes a long way.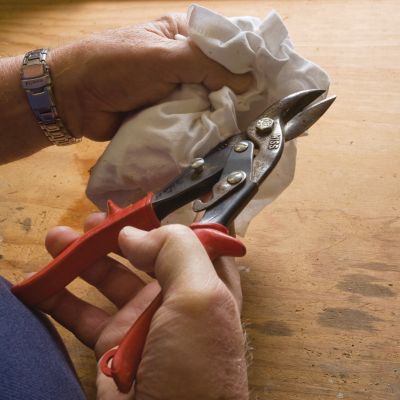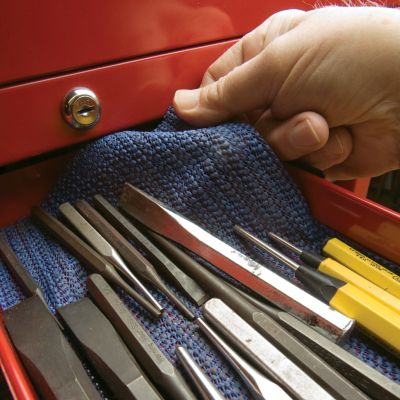 When it comes to cleaning tools, it is all about knowing the right way to do it. Any moisture left on tools breeds rust, a surefire way to make them unusable. So don't even think about soap and water.
"Use some kind of oil on a cloth when you wipe them down," Foote says. "That way, the oil will form a little film on the tools that will keep the moisture out."
Knowing when to say goodbye to a tool is key to maintaining a good collection. Unfortunately, that can be the hardest part.
"People don't replace tools when they need to," Foote says. "It's a hard decision to throw away a tool you think still works, but if it is chipped or cracked, that is where the risk really starts to come in."
It may seem like any preventive care could eat away at your weekends, but Foote says, the time is minimal when compared to the cost of replacing rusty and worn-out tools. Try about 10 seconds per tool.
"If you have a real collection you can spend an hour maintaining your tools," he says. "But for the normal consumer, 15 minutes a week are going to be plenty. Inspecting them will give you the greatest advantage. Just make sure when you put a hammer away the claws aren't cracked."
Hollie Deese is a writer in Madison, TN.