More kids would clean their plates of peas and carrots if they all tasted as sweet as the first sugar snap peas or baby carrots plucked fresh from the early spring garden.
Peas and carrots are part of a group of tasty early-season vegetables that like getting the cold shoulder. Root crops, leafy greens, and cole crops - those in the brassica family such as cabbage, cauliflower, broccoli, Brussels sprouts and kale - prefer spring's chill and can withstand light to moderate frosts and nighttime temperatures in the 40s.
If you've never planted a cool-weather garden, you're missing a season of delicious and nutritious vegetables, plus the chance to gently stretch your gardening muscles after a long winter's rest. An added benefit is saving a little extra green at the grocery store.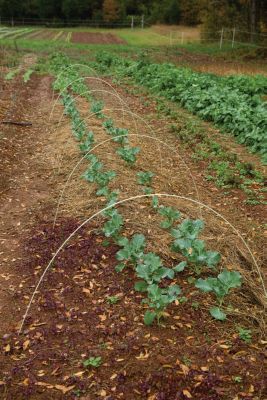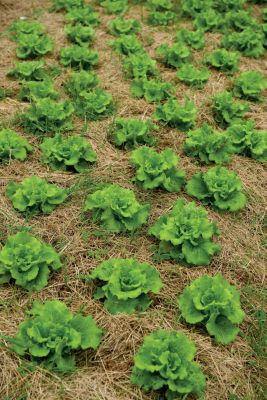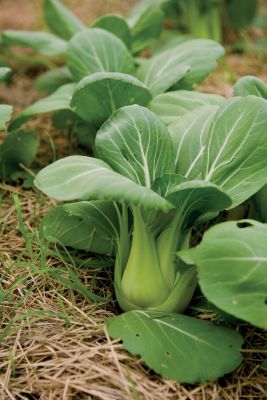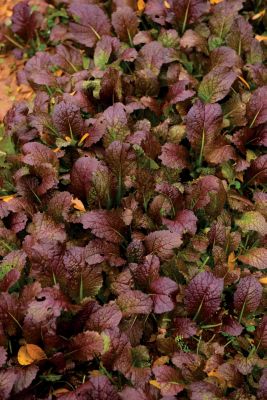 A spring kitchen garden can be planted in a prepared garden plot, raised bed, or even containers on a sunny deck, patio, or balcony. If you're not convinced cool-season gardening is for you, start small with a few pots of leafy greens such as lettuce, spinach, or chard.
Cool-weather gardening can begin 4-6 weeks before the average date of the last killing frost. Check with your county extension office to find the date for your area and ask about vegetable and herb varieties known to grow well in your region.
As soon as the soil has warmed and is dry enough to work, select a planting area that receives six or more hours of sun a day and is out of the wind, if possible.
If planting from seed, dig a furrow in the bed and plant seeds 1/2- to 1-inch deep and several inches apart, depending on the vegetable. Cover lightly with soil, pat the soil, and keep consistently moist. If necessary, thin seedlings after they've grown about 2-3 inches tall.
While seeds are sown directly into the garden bed, other cool-season crops are planted as small plants. Follow seed package directions to start seeds indoors several weeks ahead of planting or visit your local garden center to see what's new there.
The earliest spring vegetables for planting include broccoli, cabbage, onion sets, potatoes, and peas. For best results, soak pea seeds in water for several hours before planting to help speed germination and provide a trellis or support for the vines to climb.
Mid-spring vegetables can be planted 2-4 weeks before the frost-free date and include spinach, lettuce, turnips, radishes, beets, carrots, Swiss chard, mustard greens, parsnips, cauliflower plants, and onion seeds. You can ensure a continuous crop of leafy greens by planting another round of seeds at four-week intervals.
Be prepared to protect plants at night if a hard frost is predicted by using row cover cloth, old sheets, plastic milk jugs, buckets, or other plant coverings. Remove plant protection each morning so the sun's heat doesn't damage or kill them.
Early-season gardening isn't limited to just annuals; some perennial herbs and vegetables are winter hardy and ready to harvest in the spring. Asparagus, chives, horseradish, and rhubarb can be planted now to ensure many years of cool spring gardening.
Jodi Torpey is a Denver-based garden writer and master gardener who looks forward to savoring the first sugar snap peas every spring.