The gentle rolling hills of Kentucky's famous bluegrass country may be best known for raising thoroughbreds, but at Anderson Circle Farm, cattle is king. Part of the secret of this farm's success, though, is the high-tech wizardry that goes unseen.
For farmers who are more accustomed to getting their hands dirty than staring into computer screens, adopting new technology can be a little daunting. At this farm, though, its managers have embraced technology. They have sought out technology that, though initially expensive, can mean major cost savings down the road, and it can tell them things about their farm they would never find out otherwise.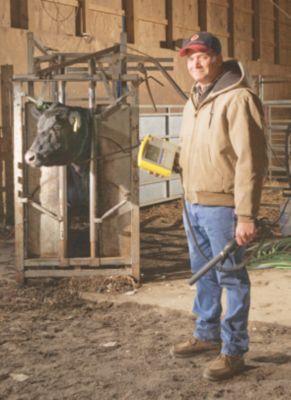 "For most people to embrace technology like that, it has to be proven," says Joe Myers, the farm's general manager. "It's the same way for us. We are in an experimental stage right now."
Their experiment involves some pretty heady stuff. On 7,000 acres of sweeping Kentucky bluegrass, Anderson Circle Farm raises Angus cattle. The farm raises 1,500 head of cattle for sale. Another 200 are purebred breeding stock. That alone makes the farm pretty unique.
But what really sets the farm apart is its high-tech experimentation. As the costs of running a farm kept rising, Anderson Circle Farm started to think about the money it spends feeding its livestock every year. Nobody wants a skinny steak, but what if they could raise beef that was as efficient as possible? What if they bred their cattle to produce calves that ate just as much as other cattle, but put on more weight while they did it?
KEEPING TRACK
So the farm turned to new technology — tricks that weren't even available a few years ago. They turned to DNA mapping, taking hair samples from the cattle to look for genetic markers that suggest better feed efficiency. Breeding the top bulls to the top cows, they hope to come up with a group of top calves that bulk up more than the average Angus.
"It wasn't that we were so much interested in going high-tech," Myers says. "It was just increased feed costs."
The farm is using radio-frequency tags to keep track of their cattle. These tags tell more than a branding iron ever could. They let the farm track the animals' weight and health records. Special software lets them keep up with information about the herd, how much each animal eats and what its health records have to say.
Myers expects soon farm workers will have hand-held computers similar to Palm Pilots as they stand by the chutes, adopting a little urban executive technology to improve their work down on the farm. It may seem like a stretch to use this kind of high-tech gadgetry in the feedlots, but Myers says when managers sat down with farm workers to explain the new technology, "they readily took to it."
It's not just the cattle operation that has gone high-tech. The whole farm is mapped using GPS technology. No more walking the fence line. The whole farm can be explored from the office chair in front of the computer with a cup of coffee.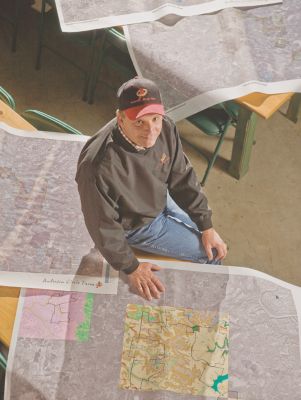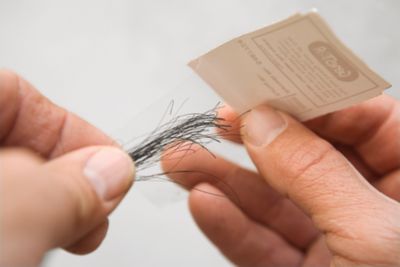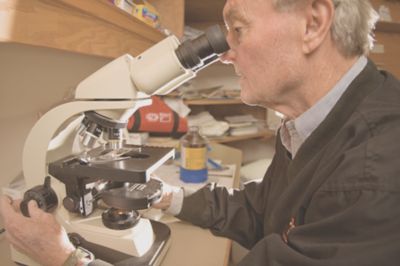 Repair schedules and maintenance records are all tracked on the computer. Detailed information about crop yields, soil testing, feed ratios, and other critical data are all on there, too. Farm managers and employees can quickly call up the mapping for any corner of the massive farm and pull up precise details about anything they need to know.
Where is that line of fence? Where are the gates located? What about the electric lines? The water lines? For an operation the size of Anderson Circle Farm, that kind of information at their fingertips makes a big difference. The farm has 120 miles of fence, 12 miles of roads, 85 barns, 15 houses, plus cattle facilities, and feedlots. It's all on the computer.
"We can measure a fence line from the office," Myers says. "All of that is totally mapped."
The technology may have been a little expensive at first, he says, but it's a cost-saver in the long run. Once the mapping was done, it doesn't have to be done again, and it pays off every day, both in terms of saving time and saving money.
"We can actually get information much quicker and make quicker decisions now that the mapping has been done," he says. "It's all technology. Some of it is commonplace. Some of it is not."
It helps that Anderson Circle Farm is a big operation. Not every farmer can afford this kind of technology. In time, though, Myers expects the prices will drop and the average farmer can get into the same game. It can be a bit of a gamble, he says, but if it allows the farm to beef up its beef herd, it will pay off.
So in a way, maybe operations such as Anderson Circle Farm are doing the experimental work for the smaller farmer.
"If it proves out once we get the calves on the ground, then we're convinced," Myers says. "I think that's the same for all farmers. They wait on the research to say it does pay the bill. It has to affect them economically before they choose to embrace it."
David Frey writes in Carbondale, CO.