What began as a few birds for John DeSutter's 4-H project has hatched into a growing egg business with some 100 hens.
John, 12, of Woodhull, IL, figures he sells as many as 40 dozen eggs weekly; he even has his own state agriculture license and supplies a local restaurant.
"He had a few chickens and a few eggs and we were just supplying the church ladies," says John's father, Mike DeSutter. "We never thought it would grow to where it is now."
Today, John is proud to say that he's the 15th generation of farmers in his family. It's something he's known he's wanted to do since pre-school, when the teacher asked him what he wanted to be when he grew up.
"I said, 'I'm already a farmer; I just need to grow up,'" John recalls.
John got his first chickens when he was 8, but the business took off more recently, fueled in part by the local foods movement that's sweeping the country.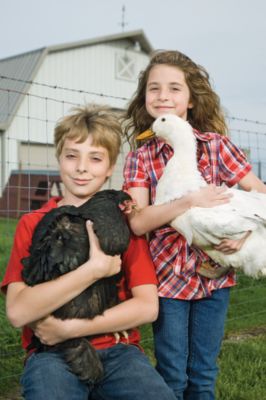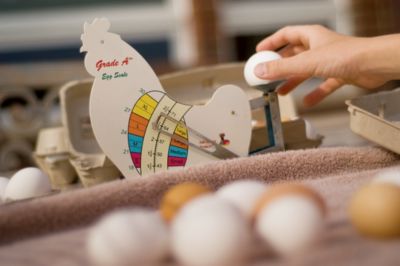 The owner of the Landmark Café and Creperie in nearby Galesburg heard about the eggs and decided to give them a try. They taste-tested John's cage-free eggs and found they were fresher and more popular.
Now, John delivers twice a week to the restaurant, and he's expanded his flock by 40 so that he can become the Landmark's sole supplier.
Much of what John earns from the eggs goes back into expanding the business — and his business savvy.
"He was figuring out his taxes for last year, his income, and expenses, and he said 'If I can figure out how to get enough expenses to equal my income, I won't have to pay taxes,'" DeSutter says.
Some of his profits buy egg cartons, which cost about 22 cents each, egg wash, hutches, and other equipment.
John devotes about an hour twice a week washing and weighing the eggs. He feeds the chickens each day before and after school.
His layers, mostly Rhode Island Reds and White Leghorns, go through about $40 to $50 of feed a week, which his father buys for him, in exchange for doing odd jobs on the farm.
The young businessman has adopted high-tech business practices: He uses his own cell phone to text message the café chef to let him know what he's got available, and he types up his weekly receipts on the computer and logs them into a spreadsheet.
He has big dreams for the future, imagining a large hoop barn full of layers with a sign on the roof sizeable enough to be seen from the interstate.
And he might have a little competition. His younger sister, Madeline, 9, decided she wants to start selling duck eggs. As her first 4-H project, she's gotten 30 ducks and already has customers lined up.
"It's kind of like," their father says, "we're starting all over again."
Hannah Wolfson lives and writes in Birmingham, AL.