Linda Parkinson had found the perfect home site. It was surrounded by redwoods on the banks of Northern California's Mad River, with views stretching out to the Pacific Ocean.
The slice of paradise came with a catch, though. It was 20 minutes from town, and hooking up to the power lines was going to cost her $15,000 and leave a line of poles in her front yard.
So Parkinson went ahead and built the house, a 2,000-square-foot dream home outside Aracata, Calif. Instead of tying in with the electric company, though, she powered her home with solar panels, keeping it completely self-sufficient and off the grid.
"I've had no electric bills for 27 years," Parkinson says.
No electric bills and no regrets. Parkinson is among tens of thousands of people across the country, maybe far more, who power their homes with renewable energy and stay off the grid altogether.
For some, it's an environmental statement. For others, it's a political one. For most, though, it's a simple matter of economics. The cost of hooking that perfect piece of land in the country into the grid can simply be too expensive to be worthwhile.
Living off the grid doesn't mean living like a hermit, though. Families can enjoy all the comforts of urban living, but their electricity doesn't come from a power plant. It comes from the sun, or the wind, or water, or sometimes, a combination.
"There's no defining characteristic of people who do this," says Richard Perez, editor of Home Power magazine. "They all want one thing: electricity. And they're moving to a place where it's not available from a utility."
Perez estimates at least 140,000 people across the country have gone off the grid, and the number keeps growing. He's one of them. He built his home on 40 acres in Oregon's Siskiyou Mountains in 1970, nine miles from the nearest power line. He looks out at California's Mount Shasta from his front window. Meanwhile, solar panels give him all the comforts of home, 365 days a year.
"Off the grid, hey, renewables are the best game in town," he says.
'A FINANCIAL CHOICE'
Technology has improved dramatically in recent years, especially in solar panels. Prices have come down, and many states offer incentives for solar power, making it an even more affordable alternative. Wind and micro-hydroelectric plants can be even less expensive.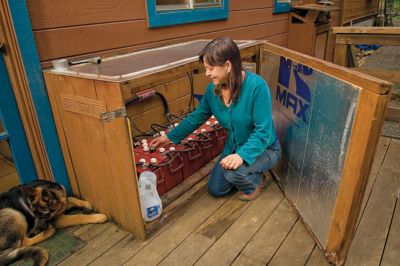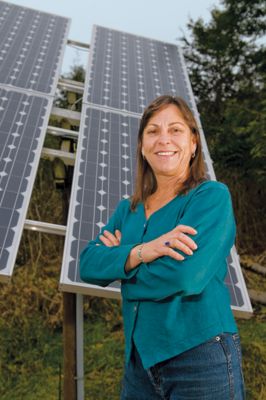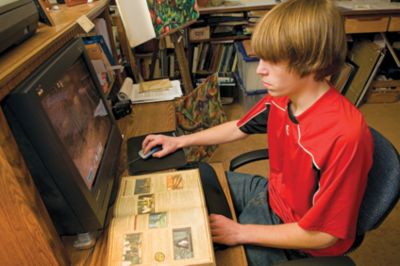 Dan and Diane O'Neil split their home's power supply between solar panels and a wind generator at their home outside Billings, MT, on a bluff overlooking the Yellowstone River.
"We're not trying to make a statement," Dan says. "It was truly a financial choice for us."
When the O'Neils were told it would cost upwards of $75,000 to connect to the power lines, they decided to be their own power plant.
They built their home with efficiency in mind. It's a well-insulated ranchette, with a woodstove for heat in the winter. South-facing windows bring in heat in the winter. Blinds keep it cool in the summer.
They use energy-efficient appliances, light their home with compact fluorescent bulbs, and opt for a low-energy evaporative cooler instead of power-hogging air conditioning on hot summer days.
Their solar panels and wind turbine provide all the heat for the house, and store the energy in batteries for when the sun goes down and the wind stops. At first, a backup generator was on standby in case the batteries ran low. Lately, though, they've actually hooked onto the grid, when a neighbor paid for an extension to his house. Even though they can hook into the grid, they rarely do, using it instead as a backup power supply, just in case.
"I have a dishwasher, a computer, a microwave. All the things everybody else has," Diane says. "You just have to think about it."
That means turning off lights when they're not being used. The O'Neils even switch off their power strips so that the clock on the microwave isn't drawing power when it's not being used.
Living off the grid doesn't mean living like a Luddite — someone who opposes technological innovation. Perez telecommutes from his mountain home, running computers hooked up to the Internet via satellite. Parkinson, an artist, runs a pair of computers, scanners, and printers out of her home.
It's not about getting away from technology, she says. It's about using technology to let people live where and how they want.
In California, where storms and wildfires can knock out power to homes, Parkinson says she's never lost power since she built the home in 1981. Friends come to her house to do the laundry when their power is out, she says.
"I've got a 2,000-square-foot custom home that is totally comfortable," she says. "People can't believe we're off the grid."
David Frey writes in Carbondale, CO.