When it comes to growing, if a little fertilizer is good, a lot is better. Right?
Not really. Fertilizer applications should match the needs of the soil and plants, experts say. "Many of the problems we create with fertilizers are of our own making," says Randy Alvey of Alvey Laboratory, Inc., in Belleville, Ill. "This is especially true of over-applying fertilizers on smaller plots."
Growers and gardeners alike can benefit from investing in a simple and inexpensive soil test. It's a tool to give you the most accurate method to tell the fertility of a field, lawn, garden, or pasture.
"The goal of soil testing is to help increase the efficiency of production at a minimum cost to individuals and the environment," says Alvey, a chemist with a background in agronomy. He's conducted analytical tests on soil, plants, feed, fertilizer, and manure since opening Alvey Laboratory in 1976.
Instead of guessing what your soil needs, a basic soil test will measure the phosphorus (P), potassium (K), and organic matter in the soil. Additional nutrients and micronutrients, such as calcium, magnesium, sulphur, zinc, and iron, also can be measured.
Soil testing also identifies the soil's relative acidity or alkalinity, called soil pH. The pH level is important because it determines the availability of soil nutrients, Alvey explains. The ideal range of soil pH for most plants is in the 6.2 to 6.8 zone. However, some plants, such as azaleas, hydrangeas, and blueberries, require soil with a lower pH, so be sure to check each plant's requirements beforehand.
Growers who know their soil's pH are able to make the most significant changes, Alvey says. "You can either add limestone to increase the pH and sweeten the soil or add sulphur to bring the pH down."
But it takes time to see results. "If soil pH is the problem and limestone is added in the recommended amounts, it will take 1½ years to solve the problem," he says.
That's why Alvey recommends a series of soil tests over time. Soil samples of the same area should be taken every two to four years to identify trends in the soil fertility, he says. This information will help to fine-tune the fertilizer program.
"You may need to add more fertilizer, less fertilizer, or a certain kind of fertilizer," he says. "Soil test numbers will help determine that."
TAKING THE TEST
Soil tests are performed on samples collected from the yard, garden, or field. Samples can be taken at any time of the year and then sent to a lab for analysis. It's important to know the size of the area that needs amending to avoid under- or over-applying fertilizers.
Routine soil tests range in price from $5 to $20 depending on what tests are requested. It usually takes a week or more to receive the soil test results and recommendations from the lab.
Test values are typically reported in pounds per acre of each nutrient. "To make a good recommendation, we need to know what the person wants to grow," Alvey adds. Different plants require different amounts of each nutrient.
If the soil requires additional fertilizer, the lab recommends the amount of nutrients or limestone to apply per 1,000 square feet.
Do-it-yourself soil testing kits are available, but Alvey warns against using them. Kits may provide immediate results, but they aren't as accurate as a test performed in a lab.
"The difference between a pH of 6 and a pH of 5.5 is the difference between adding 1 ton of limestone or adding 3 tons of limestone," he notes.
With all the time, money, and effort it requires for successful planting and growing, it just makes good sense to invest in a soil-testing program. In fact, it's a little like buying a plant insurance policy.
Jodi Torpey is a master gardener in Colorado where she never has to add limestone to her highly alkaline soil.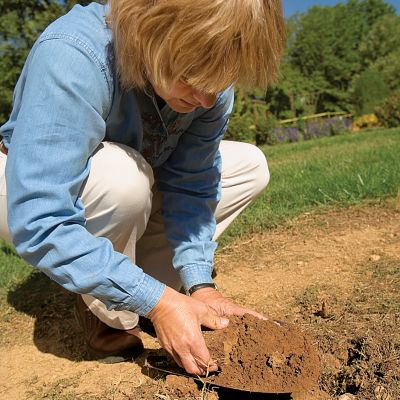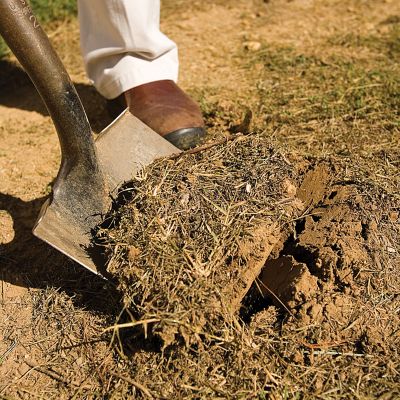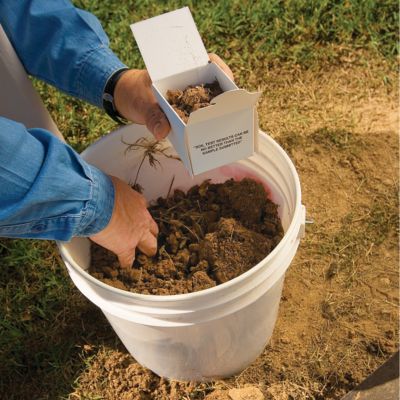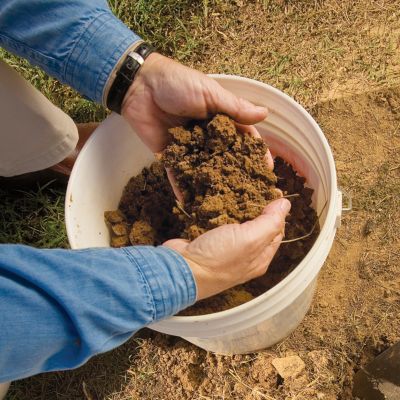 HOW TO COLLECT A SOIL SAMPLE
Before taking a soil sample, check with your county extension office for a list of reliable labs. Labs will often specify sampling procedures and may provide containers for the samples.
For the best results, refrain from fertilizing the area before sampling and exclude soil that is significantly different from the test area, Alvey recommends. For large fields, take samples in 10-acre sections.
Follow these basic steps for collecting a soil sample:
Collect at a depth of 7 inches.
Use a tool, such as a soil probe, garden trowel, or spade.
Take three to five samples of soil from the area.
Combine the soil samples in a bucket; mix well.
Remove about one cup of soil and place it in a small plastic bag or other container; label.
Send the sample to the testing lab.