A walk around Thomas and Mary Ann Worley's homeplace is like exploring a living museum. A barn dates back to the late 1700s. A well house, with a water trough that once kept crocks of butter and milk cool, stands just a few steps from the house.
Even closer is a two-story smokehouse, where, downstairs, Mary Ann's home-canned goods fill the shelves. Upstairs, in a corner behind large antique wooden trunks, is an enormous weaving loom waiting for restoration and repair.
It worked well, once. Rolled-up rugs stacked nearby are a testament to the hands of generations long past that created household necessities from the loom's harnesses and shafts.
Indeed, there's history everywhere you turn on this 169-acre Tennessee Century Farm, so named because the property has been in the same family for more than 100 years.
Actually this place, formally known as the Wagner-Worley Farm, is a Century Farm twice over; it's been in Tom Worley's family since 1790 — six years before Tennessee achieved statehood in 1796.
Yes, a walk around this homeplace, with its historic buildings, family heirlooms, and wonderful stories is like walking in the footsteps of 200 years of history.
Tom Worley's history.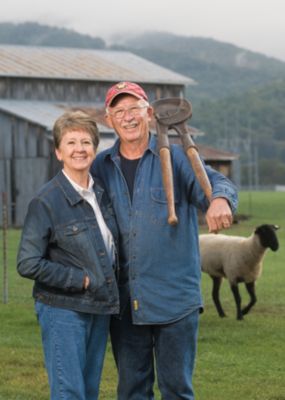 A LONG HISTORY
Century Farm programs acknowledge properties that have remained in the same family, says Caneta Hankins, director of the Tennessee Century Farms Program.
"The purpose is to recognize the dedication and contributions of those families who have managed to retain ownership of their land for at least a century," Hankins says.
No national Century Farm program exists; state organizations operate the program for their own particular state.
The Center for Historic Preservation at Middle Tennessee State University, for example, administers Tennessee's Century Farms Program. Iowa's Century Farms Program is run by the Iowa Department of Agriculture and Land Stewardship; and Missouri's is run by the University of Missouri-Columbia College of Agriculture, Food and Natural Resources and University Extension.
Tennessee's Century Farms Program is 30 years old — it launched during the nation's Bicentennial — and has recognized nearly 1,000 century farms in Tennessee.
"No one had any real expectations of how many there might be when the program began," Hankins says. "And we still continue to be pleasantly surprised at the number of applications that come in every month. We get an average of about six to 10."
A Century Farm designation requires some work and research on the part of the farm owner. Historic deeds must be researched and proven, and certain standards must be met.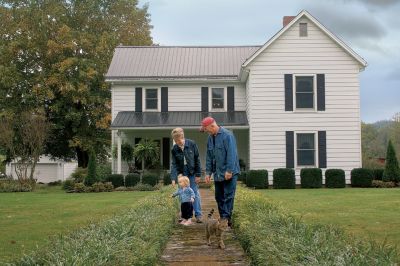 For example, in Tennessee:
At least one family owner must be a Tennessee resident.
The farm must be in the same family continuously for at least 100 years.
The farm must be at least 10 acres.
It must produce at least $1,000 in farm income annually.
Those who apply to the Century Farm Program, no matter which state they live in, recognize the historical and societal value of their property, Hankins says.
"I believe that they see how their farm is an important part of local and county and state history," Hankins says. "That's particularly true with folks like the Worleys. Their farm is over 200 years old and they have paralleled the develoment of our country. These places are historic sites in and of themselves."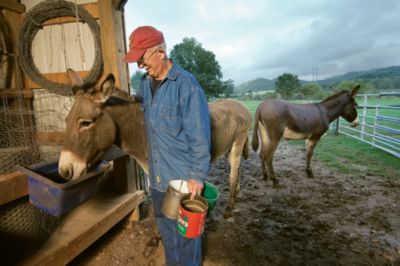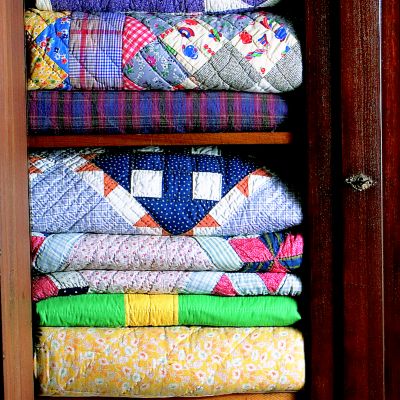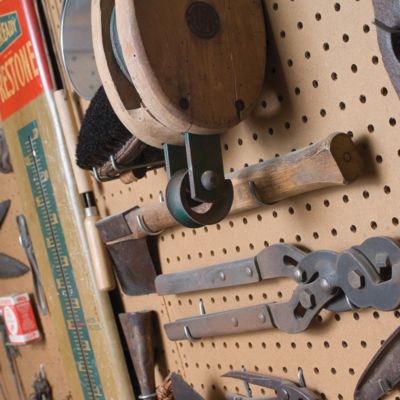 IN THE BEGINNING
Tom Worley's tidy, scenic farm lies in the extreme northeast corner of Tennessee in a mountainous landscape where the state adjoins Virginia and North Carolina.
When Col. David Wagner established a 600-acre farm along Roan Creek in 1790, the land was part of North Carolina, given to him as land grants — a gift of land made by the government for rewards for military service.
Wagner (1759-1845) married, built his home, started an iron works, was widowed, married again, and raised 17 children. The family produced corn, wheat, hay, and tobacco, and raised swine, sheep, and cattle.
One of Wagner's sons, Nathaniel (1822-1900), inherited part of the original land grant around 1850.
Nathaniel built the house around 1850 — originally four rooms and a kitchen — from trees that grew on the farm. The home was added onto, modified, and improved over the years, and is the very home where Tom and Mary Ann Worley still live.
Apples were added as one of the farm's primary crops and the Wagner family built an apple house, with a smokehouse built around and over it, sometime in the 1850s helping apples and root vegetables to stay warm in the winter and cool in the summer.
Nathaniel, married three times and widowed twice, raised 15 children, one of whom, Clyde (1878-1965), was the farm's next owner.
Clyde and his wife, Ada, built a much larger house around the existing homeplace and enjoyed the beginnings of electricity and telephone service. The original telephone from 1910 still hangs in the very same place as when it first was installed.
Clyde and Ada had two sons and two daughters, but lost both sons to early deaths. Daughter Jennie Wagner Worley (1908-97), who had married Thomas Worley, a farmer and minister, kept it in the family.
Her son and only child, Tom Worley Jr., lives there now after inheriting it from his mother, retiring early in 2000, and moving back with his wife to enjoy the land and raise corn, hay, and burros. He is the great-great grandson of the farm's founder, Col. David Wagner.
"My roots helped pull me back, especially knowing that my mother loved this farm," he says. "She took a lot of pride in being an heir and continuing the heritage on down. She fostered a lot of that in me."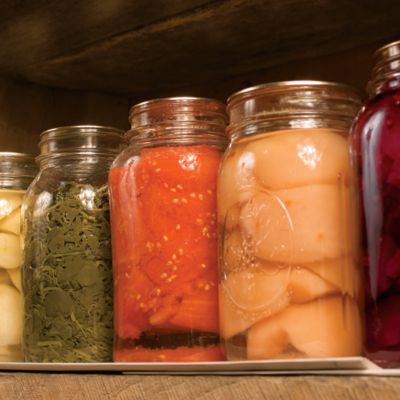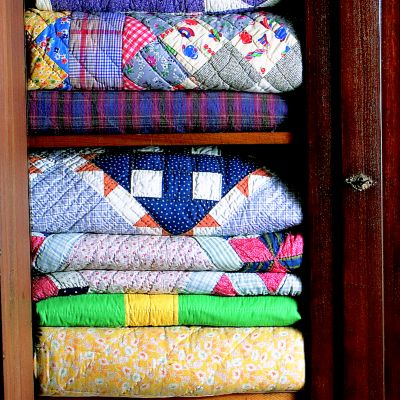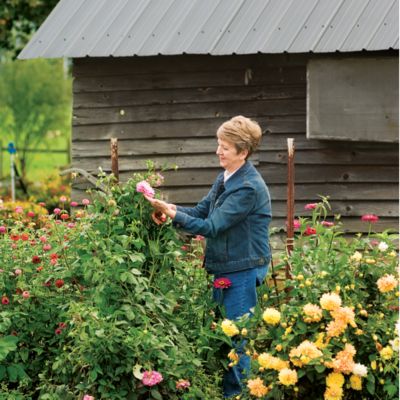 Indeed, Jennie Wagner Worley was so connected to the land where she was born that she insisted on being there when she died.
When she suffered a heart attack in 1997, Tom says, she asked her caretaker not to call for an ambulance. "I was born in this house and I want to die in this house," she said at the time. And her death was as she wished.
LOVING THE LAND
Now, Tom and Mary Ann treasure the home and the land, as his mother did. "God's given me the opportunity to be the steward of this," he says.
And, like those before them, they've improved and fine-tuned the home that Tom's great-grandfather built, while maintaining and honoring its historic flavor.
"Every generation changed something," Tom says. "They either added something or tore something down."
Today's conveniences fit nicely with yesterday's family keepsakes in this old-fashioned, beautifully appointed, rambling home in which every room has a rich story to tell.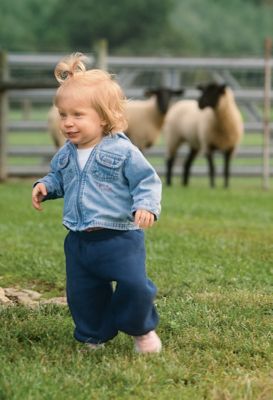 Outside is just as charming: burros bray in the barn believed to be among the oldest in Johnson County; Edna, the goat, makes her rounds; a large, prolific vegetable garden thrives; Roan Creek gently flows; and a new generation of trees are replacing the old in the apple orchard.
Tom and Mary Ann's sons, Clyde and Thomas III, and their young families are frequent visitors to this place where their roots run so deep. That is very satisfying to Tom and Mary Ann.
"It means a lot for it to stay in the family and go on for another generation and that (our grandchildren) will feel the same way and take care of it, too," he says.
Indeed, most century farm owners across the country hope that their descendants also will cherish the land, Hankins says.
"Their common thread is their love of the land and their desire to take care of the land that has supported and nourished their family for a century or two or more, in some cases," Hankins says. "There is the pride of ownership and heritage and legacy, and they see themselves as being a part of that continuum."
Out Here editor Carol Davis' farm has been in the family a mere six years.